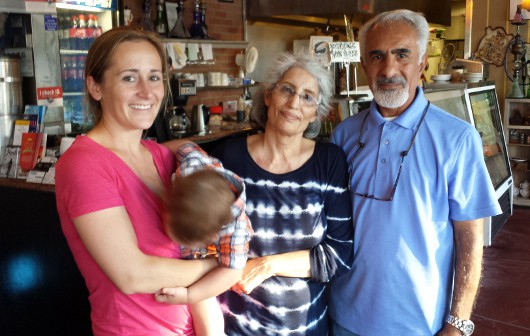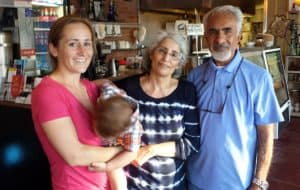 One of my very favorite Houston restaurants is La Fendee. They are located on the Westheimer curve in Montrose and have a nice covered patio and nice indoor space. I've eaten nearly a hundred Samplers with humus, falafel, tahluli salad, greek salad and pita bread.
I was shocked to see a news story saying that La Fendee was closing and was being replaced by Tacos A Go Go. Determined to eat La Fendee every day until the restaurant disappeared, I headed out to Westheimer.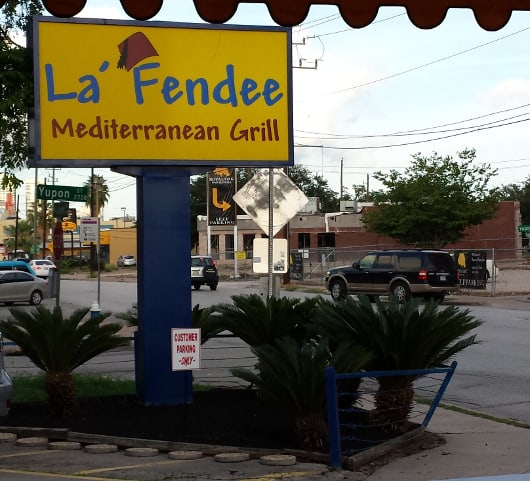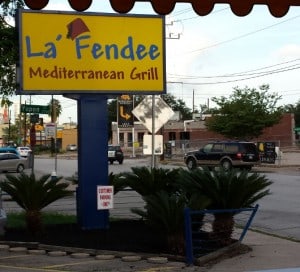 Here I learned that I will be eating delicious Mediterranean food in Montrose for a long time. According to the owners, Fakhry and Bahamom, they are NOT CLOSING! La Fendee has a signed 10 year lease and plans to stick around for a long time.
Why the rumor that they were closing? Apparently the lease was being negotiated and someone, somewhere, screwed up. Changes were announced before it was final, and bad information was shared.
The good news is that La Fendee will stay open. The bad news is that people think it is closing and business has slowed down. So tell your friends the real story and go get some Mediterranean food at La Fendee. Tell them that BigKidSmallCity.com sent you!