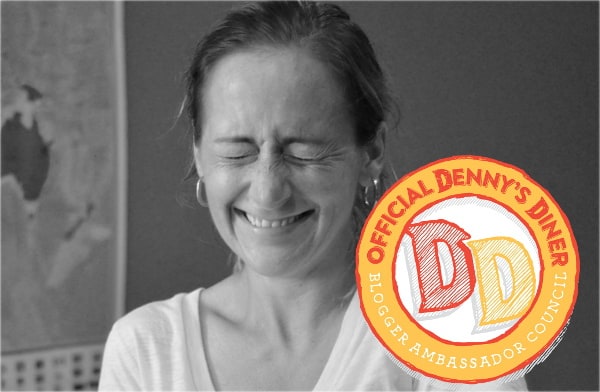 One of my favorite things about Fall:  Pumpkins!
 Pumpkin coffee, pumpkin pancakes, pumpkin shakes, pumpkin seeds, pumpkin taffy, pumpkin lotion, pumpkin soap and "pumpkin everything"!
Take something boring, add some pumpkin, and suddenly you have a Fall treat that I can't resist.
Last year I filled my freezer with pumpkin coffee grounds, just to keep the magic alive. Really. I did. And this year my husband forbid it... said he could not take one more cup of pumpkin coffee. (I think he's lacking some Fall spirit.)
Since my freezer is no longer stocked, I'm on a mission to fill myself with as much Fall before the season disappears.
About the time I was plotting out my pumpkin plan, I was at a Denny's Ambassador's meeting. Here they told me about the restaurant and blah, blah, something, something... and the leader mentioned that her friend diets all year, just to eat and drink "pumpkin everything" in the Fall.
This got my attention.
Denny's serves Pumpkin Pancakes and Pumpkin Coffee all day. And I know it's not Pumpkin, but they also have Gingerbread French Toast, which seems just as perfect for indulging in Fall.
So, guess where I'm spending October and November? At the restaurant that I once said only old men eat at.