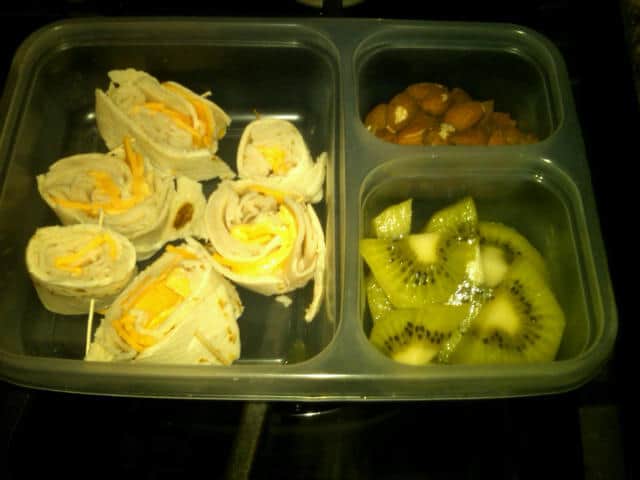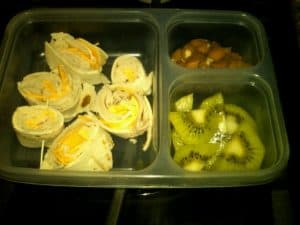 I make my son fun lunches each week so he is excited to go to school (and I don't have to hear whiiiiiiiining each morning).
I'm on business travel this week, so my son just got one fun lunch and one dad lunch. (Don't worry about Joe, I used my top parenting skill - bribery - to get him to be whine-free all week. He gets to spend all day today, all on his own, with Grandma and Grandpa.)
Joe loves kiwi. He had it at Cafe Express and has been asking me for Zu-kiwis ever since. Now, I thought he was asking for zucchini, and I thought it was a little odd. After serving zucchini I realized that he wanted the green zu-kiwis from the restaurant. Once I sorted that out, I bought 12,000 kiwis and have been serving them every chance I get.
For lunch this week, I made turkey and cheese pinwheels and added almonds and zu-kiwis. It was a hit!