Last year I started making fun lunches for my son. It was a trick to make him love school. It worked very well last year, but judging from the first week of kindergarten, I'm going to have to work extra hard this year.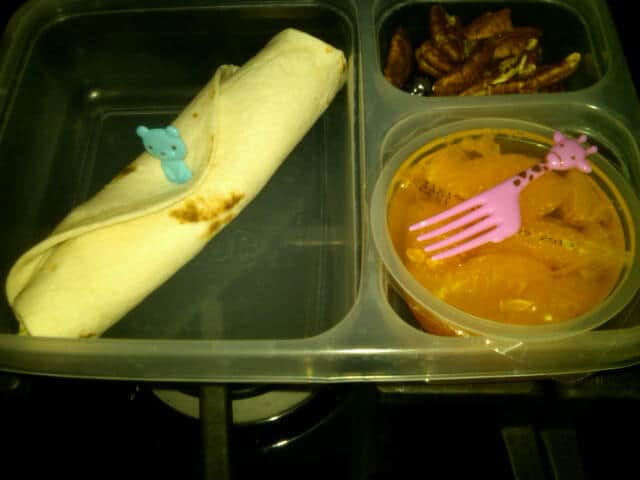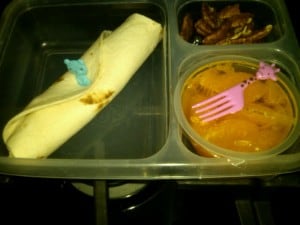 Joe started the week off doing great. He walked right into kindergarten and bid me farewell. It was on the afternoon of the first day that he learned there is a short nap and he lost his kindergarten-is-cool attitude. Joe hates naps. Or, like I hear every morning and night now, "I haaaaaaaaaate nap time. I doooooon't want to go to schoooooool.". I'm told nap time will be phased out in a few weeks, but for now, it's killing me.
The first week was chaos, but I was determined to make something a little clever for lunch. The first lunch was a spinach wrap, Mandarin oranges and pecans. I used the cool animal Food Picks
to make it exciting. The giraffe was for eating the oranges and the bear for holding together the wrap.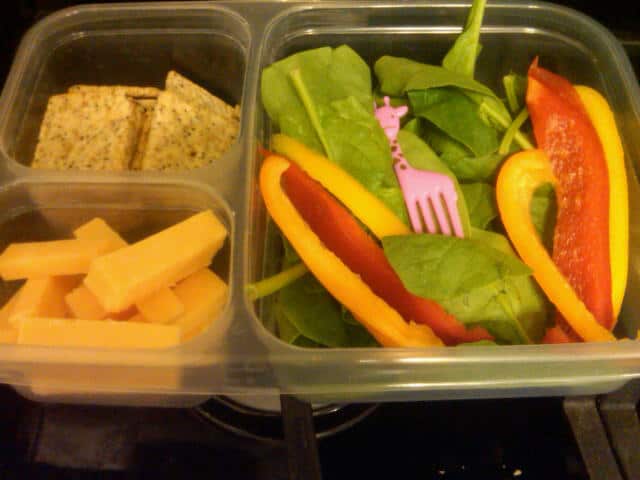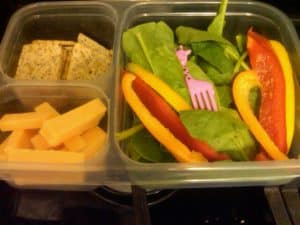 The next day Joe got a spinach and pepper salad, crackers and cheese. Again, the giraffe Food Pick
made it cool.
The rest of the week was chaos, so I repeated these two lunches a couple of times.
I do find it funny that Joe's biggest concern with kindergarten is the nap time, and not that 50% of the day is taught in a foreign language. I guess we all have our little quirks.
I'm testing out my new Rice Cooker
and am experimenting with rice balls. If I can master some recipes from Yum-Yum Bento Box
, I think I just might be able to distract him from the awful nap time.