My kids can be very good. They can trick their teachers into thinking they are the very best kids in the world. Don't tell anyone, but they can be very whiny in the morning. These whines, after too little sleep for mom, can drive me absolutely bonkers.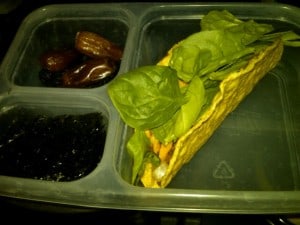 I started to make fun lunches to distract my kids. If they start telling me how tired they are and how much they hate school, I show them them lunch and suggest they get moving so they can take it to school.
This week I started off with a left-over lunch. On Sunday night we made tacos for dinner and, since it was a success, the kids got it for lunch on Monday. I packed tacos with tofu "meat", cheese and spinach. The kids ate them cold and raved about my fabulous creation. It's funny how the simplest lunches can be the biggest hit.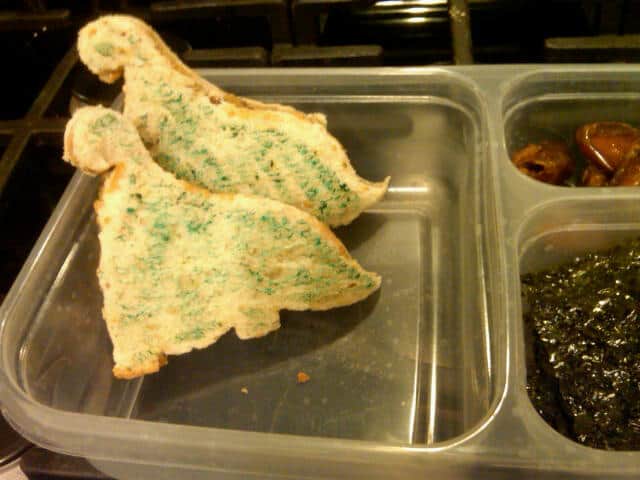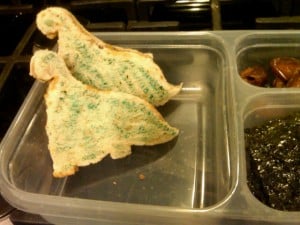 The next lunch was the dinosaur shaped sandwich. I made a Sunflower Seed Butter
and jelly sandwich (because we can't use peanut butter) and a Dinosaur Sandwich Cutter
. I colored them green with my Food Markers
and lunch was done.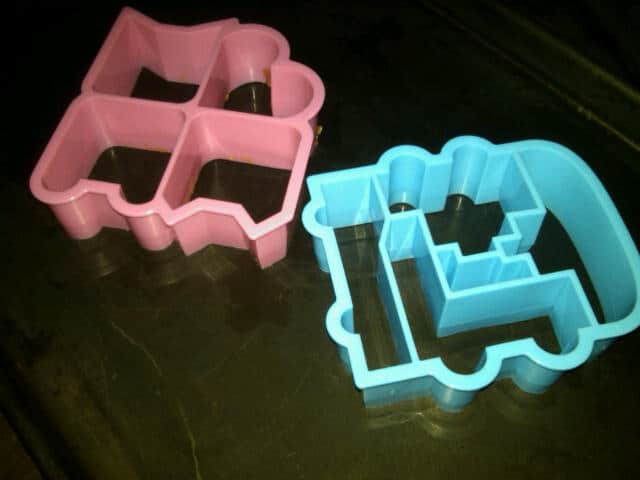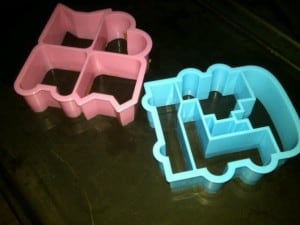 The kids gave me high praise for the shaped sandwich (which happens to be super easy to make), so I repeated it a few times. The next day I used these sandwich punches from the Japanese Dollar Store (in Houston). Brooke got the cat and bear shapes and Joe got the truck and train shapes.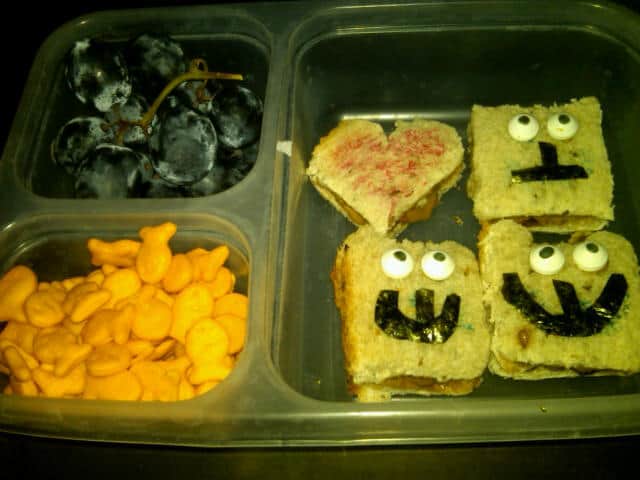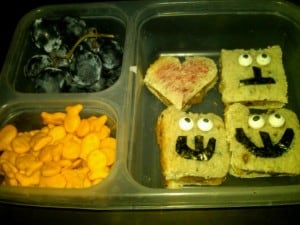 I made the Sunflower Seed Butter
and jelly sandwiches again and used the cutters to make the shapes. Brooke's pink cutter made some cute animal shapes that I decorated with Candy Eyes
and Nori
that I cut out with Kitchen Shears
. And then I made Joe's sandwich.
The tiny little trucks and trains in the blue sandwich cutter seems to just make a mess out of the sandwich. I gave poor Joe his little sandwich nuggets and did not show him how cut Brooke's animals were. He made some comment about lunch not being very cool, and he was right. On the positive side, Brooke had an awesome animal lunch.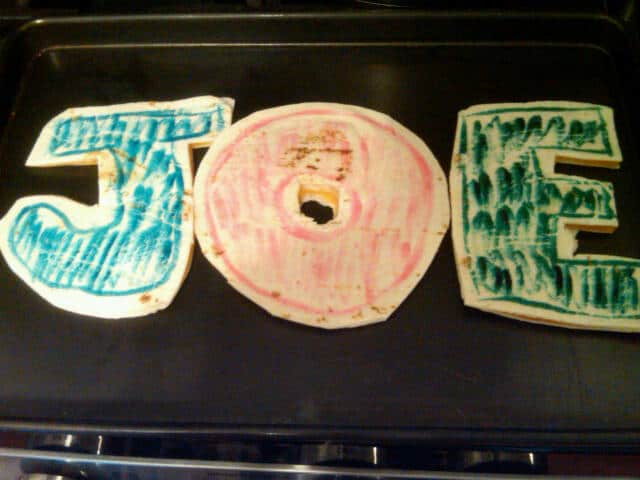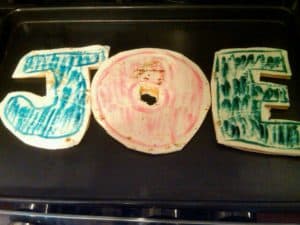 On the last day of the week, only Joe takes lunch to school. He had been asking for a sandwich with his name on it, so I decided Friday would be the day. J-O-E is a lot easier than B-R-O-O-K-E, so I made a quesadilla and cut out Joe's name with Kitchen Shears
and used my Food Markers to color it.
I thought that I rocked this lunch, but Joe has since told me that he hates quesadillas. Apparently they give him headaches.
It turns out I should have done left over tacos all week.
Oh well, whether or not they like my "art", these lunches do distract my kids each morning. Next week I'll stay away from the the sandwich mush and the headache-inducing quesadillas and I think we should be okay!