Here at BigKidSmallCity, we like fun lunches. Our school lunch boxes are never especially fancy, but they do make the kids look forward to school each morning. This week we went with a snowman theme.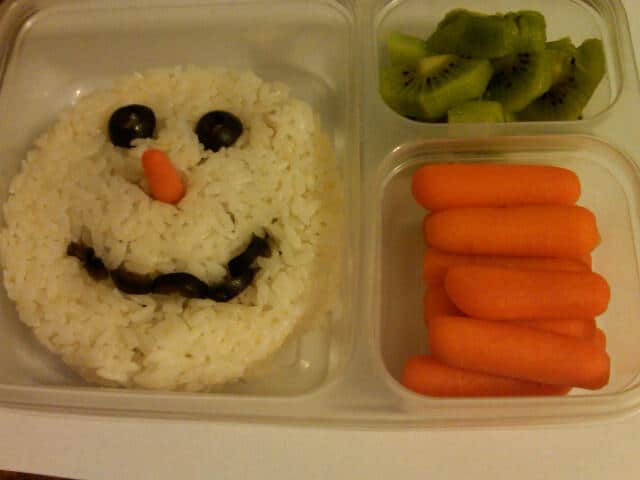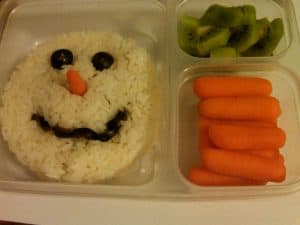 The first lunch of the week was the a snowman rice ball. I made sushi rice and used a big round lid to make the circle shape. (For instructions on making rice balls, go HERE.)  I used black olives for the eyes and mouth a carrot for the nose.
This was a big hit and after school on Monday, Brooke declared that her new name was Frosty. Both Frosty and Joe asked for this lunch again, so we repeated it almost every day this week.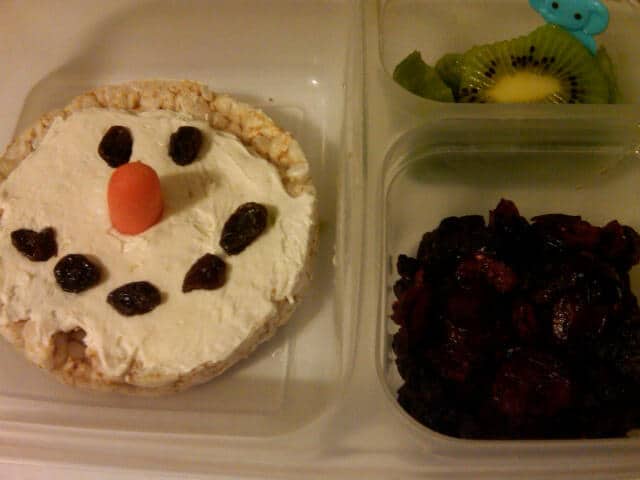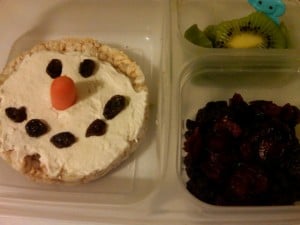 By Friday, the day before winter break, I was tired and decided dumping rice into the rice cooker and pressing start was just too much work. Instead, I spread cream cheese on a rice cake, added raisin eyes and mouth and a carrot nose.
This lunch was also a hit. It wasn't quite enough food for my 5 year old, so next time around I'll double up on the rice cake and add more sides.
Now we're out of school for 2 weeks and I can rest up for more fun lunches in January. I'll be a rice cooking fool in 2013!