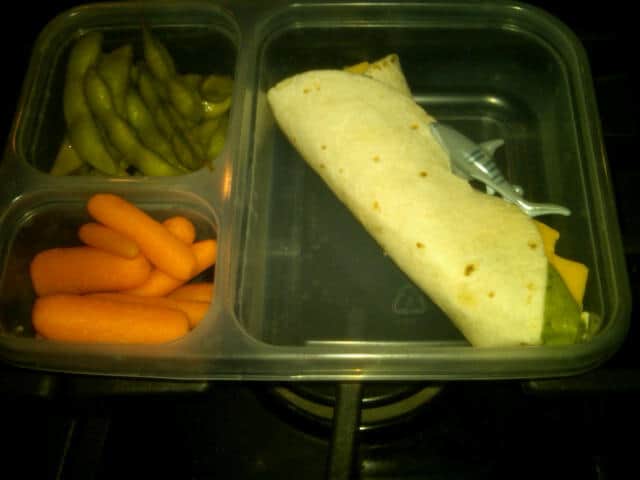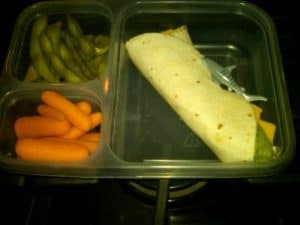 In the Fall, I started tricking my son into liking school by making fun lunches each day. Now we are at the end of the year and I'm doing my best to keep lunches cool.
I've used most of my good ideas already and will need to do some serious lunch box homework this summer. HERE is where I will start.
To add to the trouble of being uncreative in May, Joe has also decided that he is a vegetarian. Once he realized that meat comes from animals and that animals are killed for their meat, he wanted nothing to do with it. To my surprise, his determination to not eat meat has lasted a couple weeks already.
I can't fault my tender hearted little boy, so we've been eating only fish and vegetables around our house. (Apparently the visual of eating fish is more tolerable than eating chicken or beef.)  For lunch I made him a vegetarian wrap with spinach and cheese and pinned it close with a Shark Pick
. I added some carrots and edamame.
Joe later told me the burrito was a little boring, but he ate the entire thing and loved being at school, so I'm calling it a successful lunch.