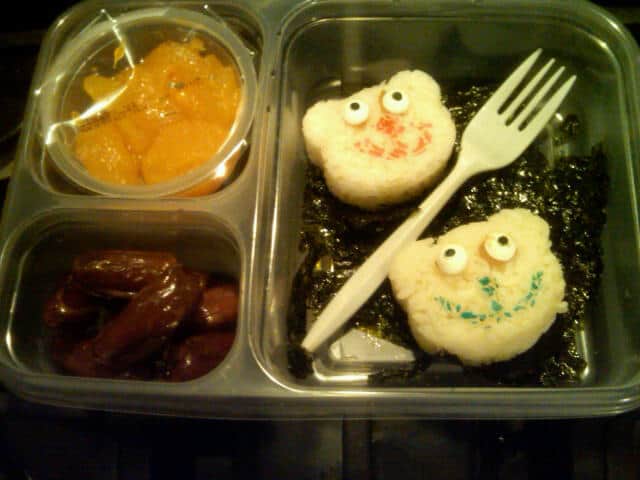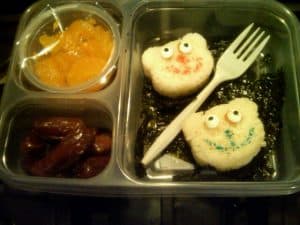 As you may know, I make fun lunches for my kids as a bribe. If they don't complain every morning about waking up early and getting ready and finding their own darn shoes, I make fun lunches. This year my lunch box order has doubled because little Brooke has started preschool.
Last year Joe grew tired of my excessive use of cookie cutters. He was very sweet about it, but was wondering if I had any more tricks. I did not.
After surfing around Amazo
n, I found my new lunch obsession: Rice Balls! A rice ball is a Japanese style "sandwich". You use sticky rice, make a ball, and fill it with something good. Something salty is suggested, but I'm willing to try anything from my kitchen.
I have very few kitchen skills, so if you want to give it a try, I suggest following the instructions HERE. Still, I'll try to entertain you with my overview.
1. First, be sure to use Japanese or Sushi Rice
and not the basic rice you get for $1 at the store. (Yes, yes, I tried this.)
2. Follow the instruction on the rice cooker and the box of rice. I almost did this. I found that rinsing the rice first didn't really help me and my kids didn't care. I also found that adding an extra splash of water helped make it more sticky.
3. Take a small cup and line it with a big piece of plastic wrap. I used THESE
.
4. Add a little water to the plastic and dump it out. Add a little salt and dump out the excess.
5. Fill the cup with the cooked rice. (If the rice has dried out a little, just add a splash of water.)
6. Smash down the rice. Use the back of the Rice Paddle
to make hole in the middle. (At first I had Joe use his finger, but the rice is HOT!)
7. Fill the rice with something great. Add a little salt if it's bland. Cover up the filling with rice.
8. Wrap the rice with the plastic wrap. Remove from cup. Squeeze the rice together to eliminate any gaps and shape with your hands. (My best shape is the blob. I did see websites with triangles and perfect circles.)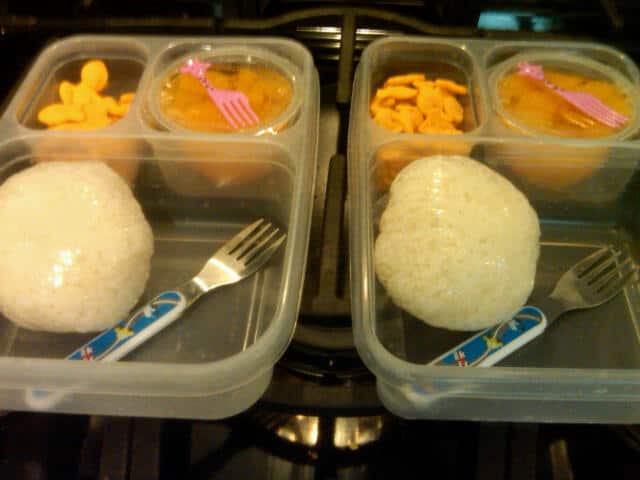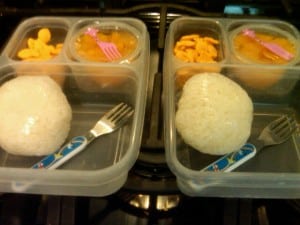 Using these steps, I made rice balls for every single day of the week. (And, I'll probably make them every day until Joe asks if I have any other tricks.)
The first day was the plain old rice ball. I filled it with salmon. The kids ate it, but told me it was a stinky lunch. (Really, it smelled fishy.)
The next couple of days I did the same thing, but filled the rice with chopped cabbage and a little salt. This got four thumbs up.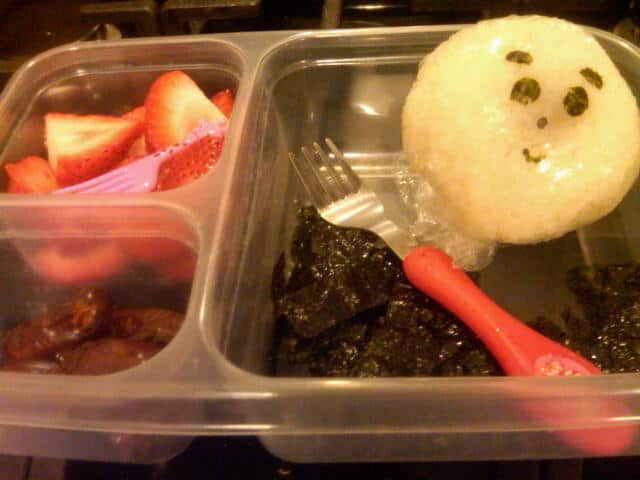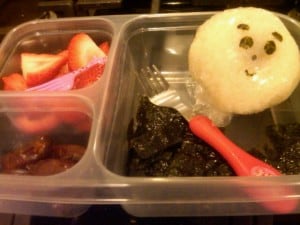 Encouraged by my high ratings, the next day I got crazy and added a little nori face using this Punch
. And, I filled the rice ball with refried beans. (Yes, really.)
For the last lunch, I used my new Rice Mold
to make a bear face. I used Candy Eyes
and a Food Markers
to make the nose and mouth. I also filled the bottom of the lunch box with Roasted Seaweed
. The kids liked this salty snack.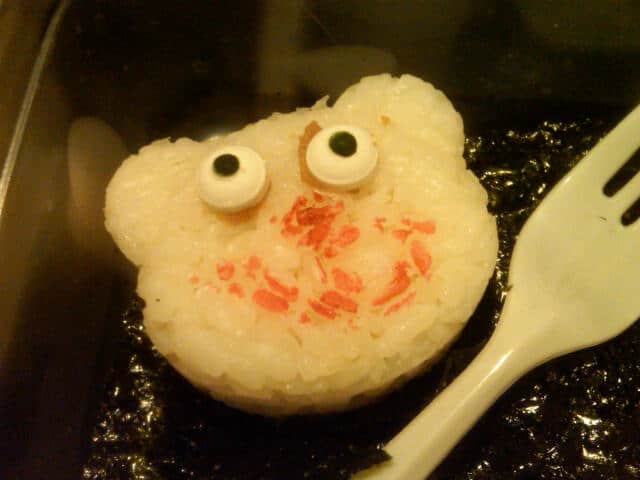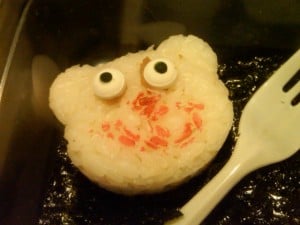 Brooke and Joe were impressed with my creations and my cool lunch trick was mostly successful.
Brooke is so happy to have her own lunch box and her own school, that I could probably send her with rocks for lunch and she'd be happy. Joe is still not so sure about kindergarten, but the fun lunches were a good distraction from the dreaded kinder nap time.