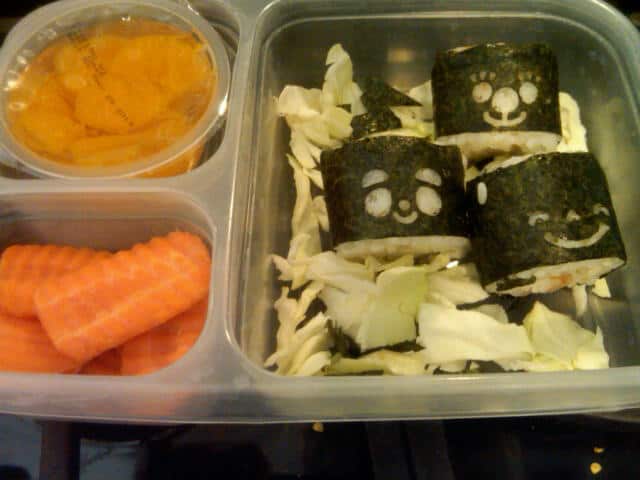 For the last year I've made fun lunches for my son so he's stop telling me how much he haaaaaaaaated school. It worked well in preschool, mostly because the whining was just a *fun* morning routine for us. Now he has started kindergarten and he's truly uncomfortable, I'm having to work extra hard to distract him each morning. I'd like to be able to set off fireworks displays or have stunt airplanes fly over the school each day at lunch time, but until I can figure out how to arrange that, I'm keeping up with my fun lunches.
Last week I learned how to make rice balls. These were a big hit because Joe had grown tired of my cookie cutter shaped quesadillas. Not one to mess with a good thing, I started the week with more rice balls.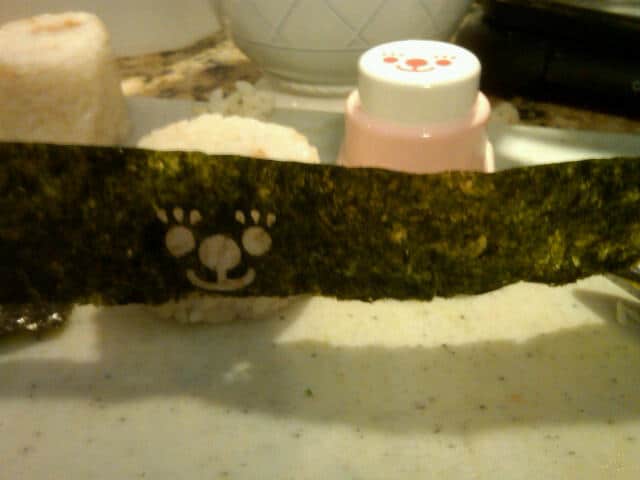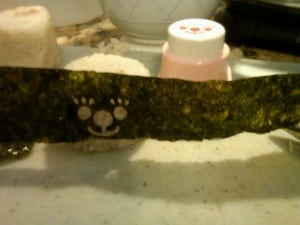 I was pretty darn pleased with my little nori faces on the first day. To make I followed the instructions HERE. I used the little Sushi Rice Mold
to make the rice balls. I sliced Nori Seaweed Sheets
into strips and then used my new Nori Punch
to cut out faces. I wrapped the nori around the rice and trimmed off the excess. I put the rice on top of a little salad, added carrots and oranges and gave myself a pat on the back.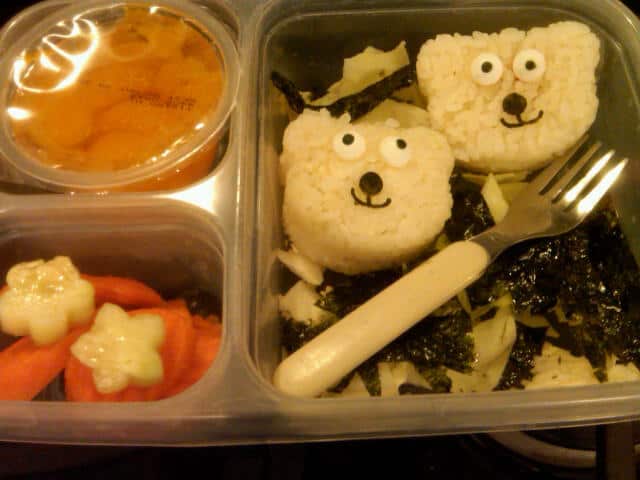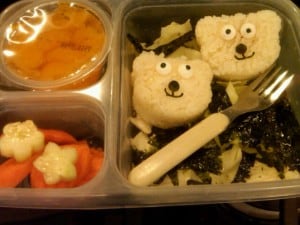 For the next lunch, I decided I was master of the rice ball and nori punch, so I made bear rice balls. I used this Sushi Rice Mold
, punched out a face out of nori and used Candy Eyes
to finish the face. I added some star shaped cucumbers slices (made with the Vegetable Cutters
).
I thought this lunch looked awesome. I was so pleased with myself that I was running victory laps. I was still celebrating the next day when the kids told me that the rice balls were okay, but would it be okay to make sandwiches again?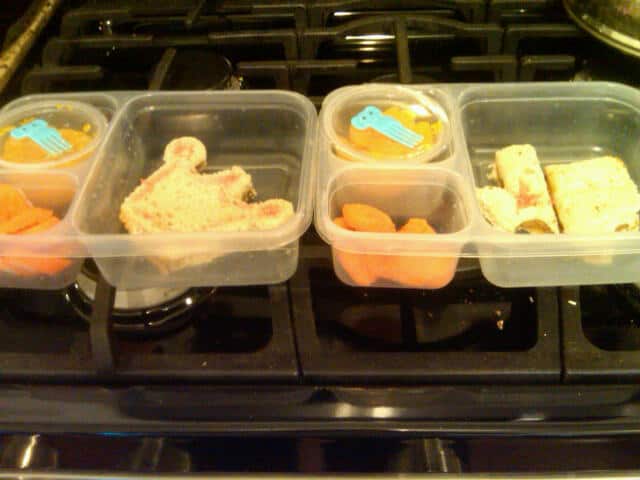 So just like that, my rice ball lunch streak was finished and we were back to cookie cutter shaped sandwiches. Brooke cannot take any tree nut products to school, so I made the kids a fabulous jelly sandwich but used a Lunch Punch
to make a crown sandwich and a Texas sandwich. (The Texas sandwich cutter can be found at HEB and Walmart.)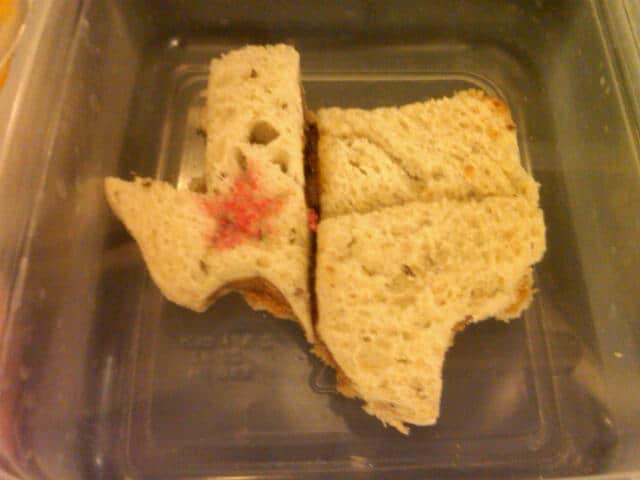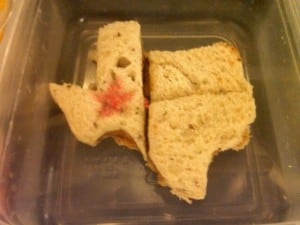 I managed to send the crown to school with Joe and the Texas sandwich to school with Brooke, so I was not super popular at the end of the school day. I told Joe that he was a prince and it was awesome to have a prince sandwich. And the next day I repeated the lunch but was sure to get the sandwiches right.
By Friday I was exhausted (and deflated by my rice ball defeat)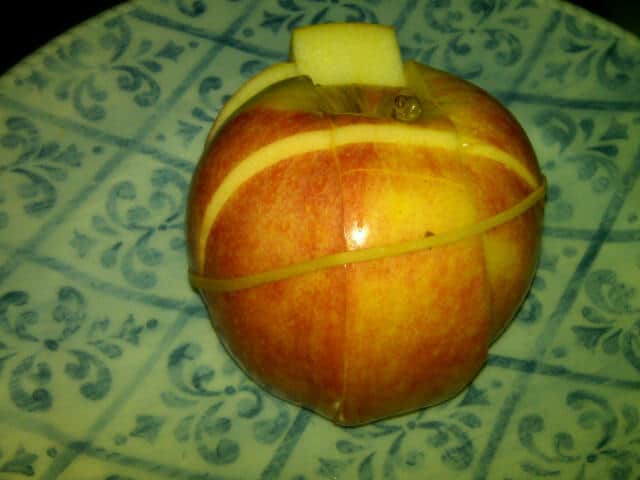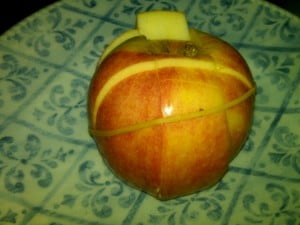 and I just sent a bunch of junk to school. Poor kids. They got muffins and pretzels and nori strips and blueberries and an apple. The one thing that made it cool was the puzzle apple.
I sliced up an apple and then, to keep it from turning brown, put the pieces back together and held them together with a rubberband.
So what was my kids favorite lunch this week. It was the junky lunch with the puzzle apple. Oh, kids.
At least I know my crazy lunches spark some conversation and distract Joe from saying, "I hate school" on repeat. Now I just need to think of some really good junk lunches for next week.