Each school day I pack a fun lunch for my kids. I'm not especially talented in the kitchen, but these lunches are easy to make, don't take much extra time and are crowd pleasers. They even distract my kids enough that they do not complain about waking up early every morning. (Or at least they complain less about waking up early.)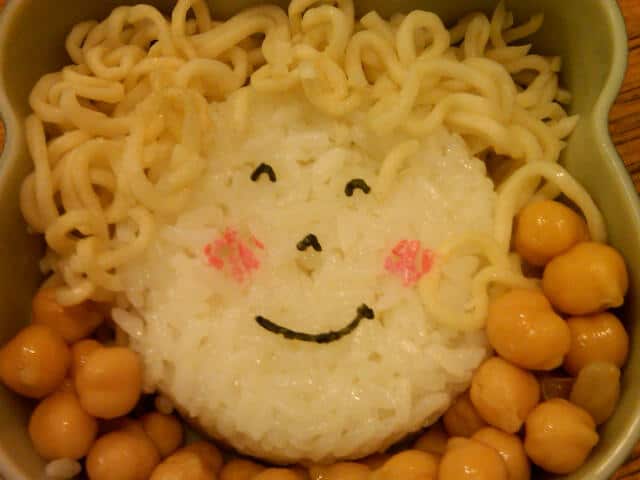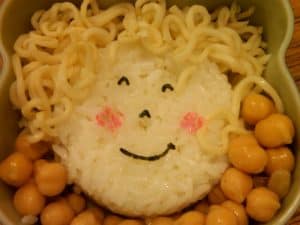 This week I made a couple rice ball faces, some very messy mac and cheese and my default lunch, spinach wraps.
To start the week, I made a rice ball girl. I made a rice ball using these instructions. For the circle shape, I just used a small kid's cup as the mold. I added noodles for the hair and punched out nori for the face (using this Nori Punch
.)  To give her some color, I used Food Markers
 to draw some red cheeks.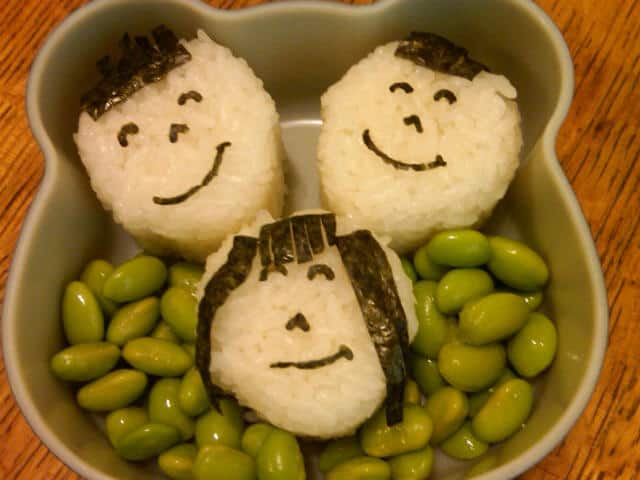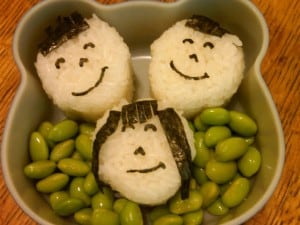 The next lunch was more rice ball faces. This time I used a smaller Rice Mold
 and cut hair out of nori using Kitchen Scissors
. These poor people we're quite as cute as my noodle girl.
I added some edamame to the rice and some veggies to the 2nd tier of the 2 Tiered Panda Bento Box
.
The next lunch was the worlds messiest lunch. For dinner the night before I had made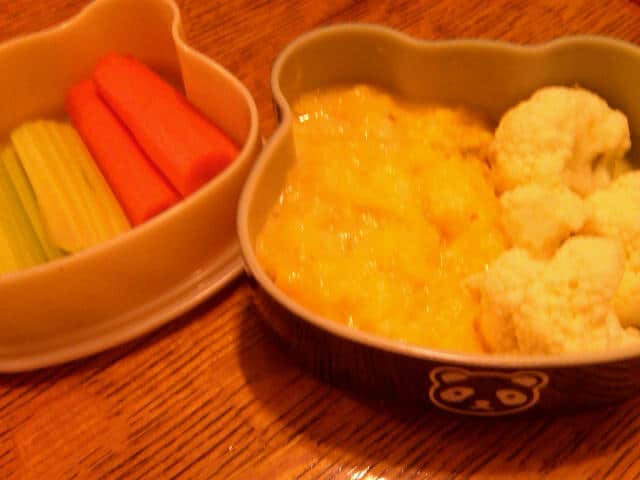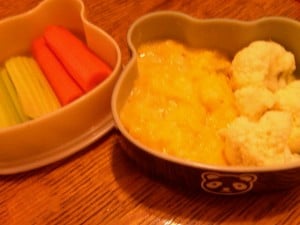 spaghetti squash noodles, mixed them with cooked cauliflower and cheese. (For details on how to cook spaghetti squash, go HERE.)
I put the leftovers of our all veggie "mac and cheese"  in our favorite 2 Tiered Panda Bento Box
 and it leaked. Our bento box couldn't handled the swinging, dropping and tossing of the lunch boxes.
Oh well.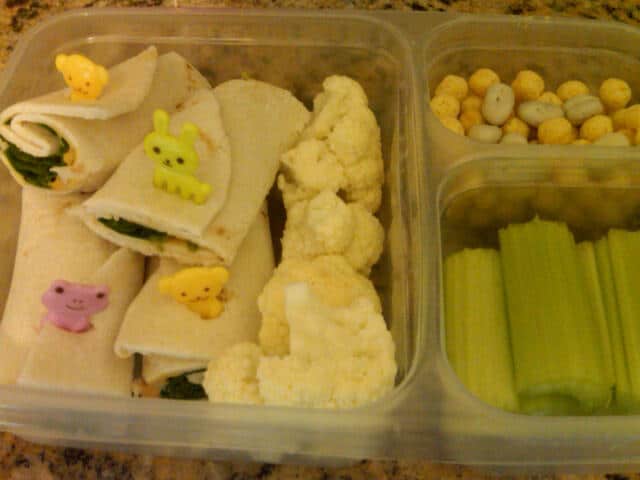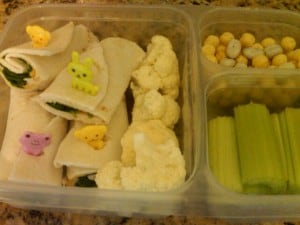 The final lunches of the week were my "go to" lunch. The one I make when I'm out of ideas. It's the spinach wrap lunch.
My 5 year old will not eat meat, so all I add to the wrap is spinach and mayo or bbq sauce. I add Food Picks
to keep the tortillas together and to make the lunch more fun.
And now we get a week off for Spring Break. Yay! I'll flip through Yum-Yum Bento Box
for some fresh ideas!