I make fun lunches for my kids each day. It used to be a little bribe to get them to not complain about going to school each morning. Now it's just what we do. The kids know that they will have a unique lunch each day... even if it tastes like their mom has repeated the same ingredients again and again.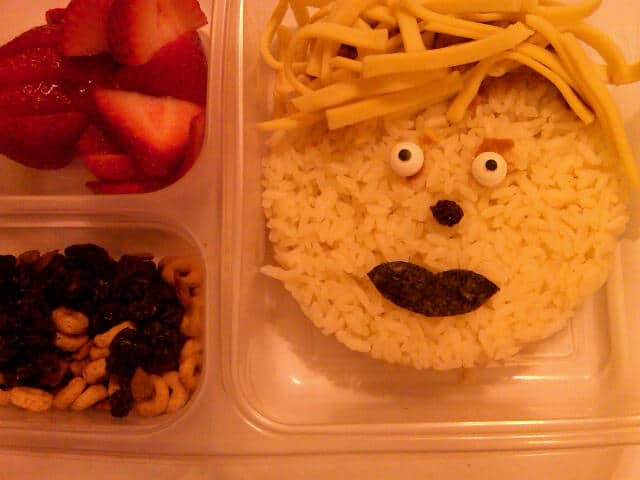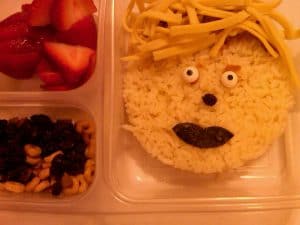 This week we had rice and noodles on repeat. The best lunch of the week was the rice ball face with noodle hair. I followed the instructions HERE to make the Japanese rice ball. Instead of forming it into a ball, I used a big lid to make it into a flat circle.
My secret ingredient is refried beans. (Yes, refried beans.)  I put a layer of beans between the rice and the container. I then added some beans at the hairline and stuck on some noodles for hair. I also used the beans to stick on the Candy Eyeballs
. I cut out a Nori
mouth and added a raisin for the nose.
I repeated variations of this lunch and declared myself the champion on the lunch box.