Each weekday I make fun lunches for my kids. It's my little bribe to get them to say, "I love school!", when I wake them up at 6:00am. And it works. They don't actually say they love school, but they do open their eyes and get dressed which is about the same thing.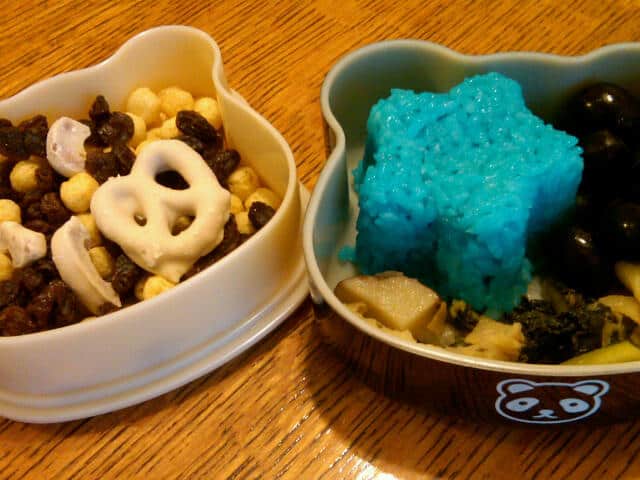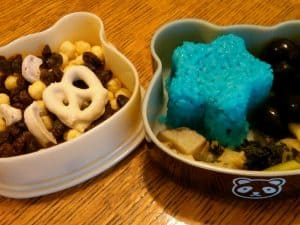 This week we used our new Rice Mold
for star and heart shaped rice balls.
Rice Balls are one of our favorite lunches. They are easy, quick and fun. For details on how to make them, go HERE.
For this lunch I just cooked Japanese rice in the rice cooker with a little food coloring. When it was ready, I added salt, scooped up the rice with the new Rice Mold
 and popped it in our Panda Bento Box
.
I added vegetables and olives to the rice tier and make a trail mix in the other tier.
I also added an Applesauce Pouch
on the side, because apparently applesauce is more fun to each from a pouch than with a spoon. I almost gave the kids a lecture about "back in my day, we didn't have these things...", but quickly decided my effort should be spend locating lost shoes and getting to school on time(ish).
For more lunch box ideas, go HERE!