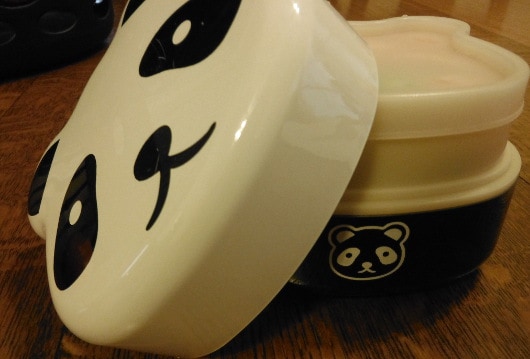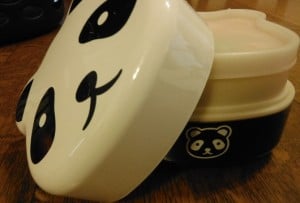 Each week I make fun lunches for my kids. It all started as a way to bribe my oldest to stay for "lunch bunch" at preschool and to stop the morning whiiiiiiining about not wanting to go to schooooool.
Since my parenting philosophy encourages the use of some well-placed bribes, I've continued with my tricks. Now I bribe 2 kids, each day, with a cool lunch. And it's not hard at all.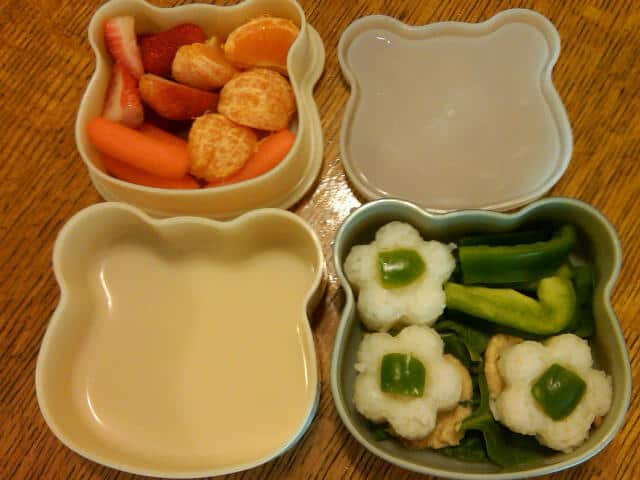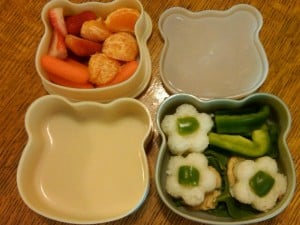 I guarantee that anyone can make fun lunches in the same time it takes to make any school lunch. Just add some special touches with Sandwich Punches
, Sushi Molds
or Food Picks
.
I've been on a rice ball kick and, since they are easy and cute, was wondering if I would make anything else this school year. On Monday I made another flower rice ball lunch. For details on how to make it, go HERE.
Just as I was thinking I was stuck in a rut, I got our Greenling Local Box and changed up the daily lunch box.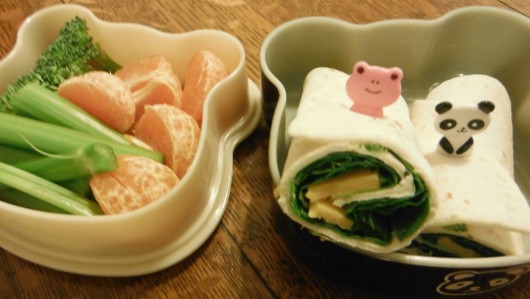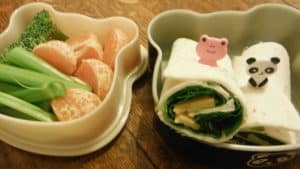 I packed lunch in the Panda Bento Box
that we got last week so impressing the kids was pretty easy. This 2 tiered bento box holds just enough food, looks like a panda ninja and is easy to love.
For the bottom tier I made spinach and cheese wraps and held them together with animal Food Picks
. I packed the top tier with celery, broccoli and oranges.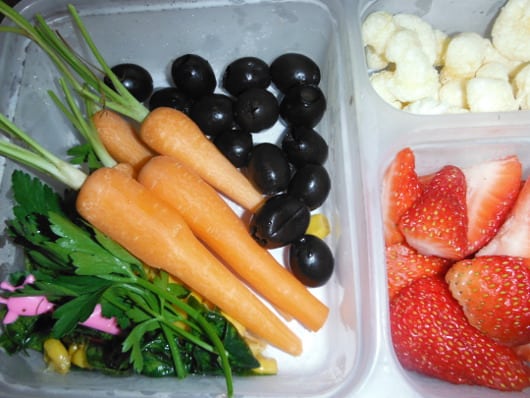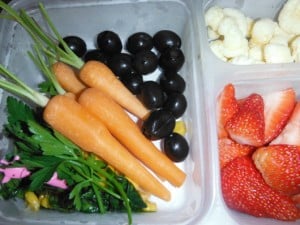 I repeated variations of this lunch all week. I did mix it up on Friday but adding kale salad, carrots, olives, strawberries and Pirate's Booty
. I did not use the bento box because it was dirty, but the Pirate's Booty
was enough of a distraction and no complaints were filed.
Now the question is, what will we do next week? Looking for idea, I found THIS post with 10 Good Rules for Packing Grade School Lunches. I think the frozen water bottle is a good idea for keeping food cold, providing a cold drink AND impressing my kids. What are your tips?