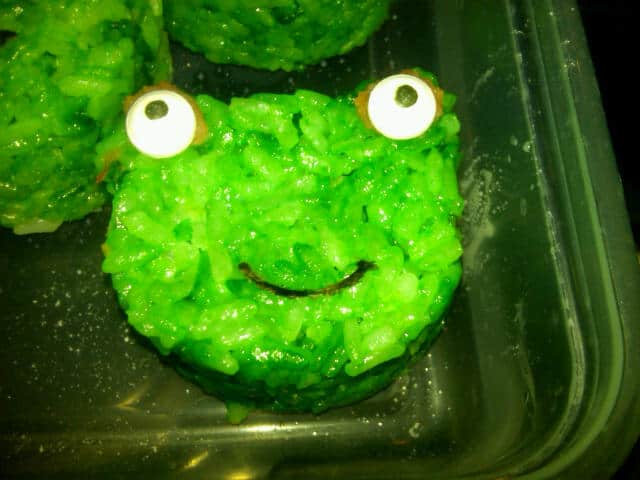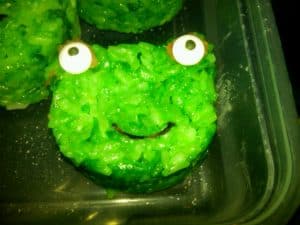 Each week I make fun lunches for my kids. The goal has always been to distract them with a cool lunch so I don't hear the whining in the morning. I just can't take the "I'm tiiiiiiiired" and "I doooon't want to go to schoooooool" each morning. It makes me want to whine louder and say, "I'm moooooooore tired thaaaaaaaan yooooooooooou soooo stop compainnnnning.". Instead, I say, "Look at this cool lunch. Okay, now get on some socks.".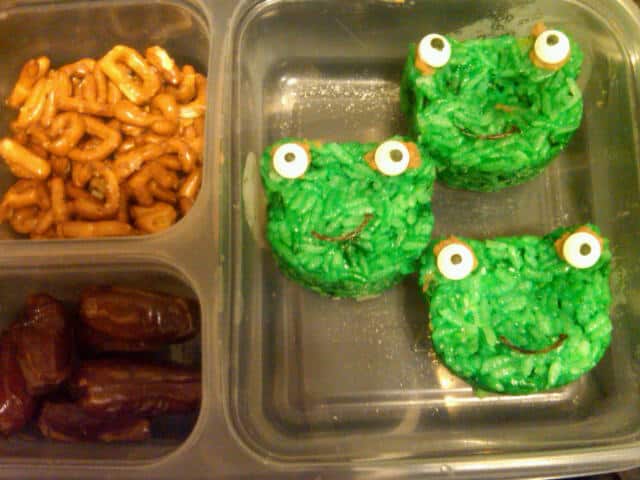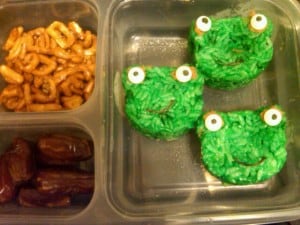 Also know that I'm not especially artistic, nor do I have any interest in cooking. So, when I find something that impresses my kids, I tend to repeat it over and over. I recently learned how to make rice balls and have been making little else. The twist I added this week was adding color.
For the first lunch, I made green frog rice balls. I made the rice following THESE instructions. Once cooked, I added some green food coloring. Using this Rice Mold
, I made a  "bear", but turned it into a frog by placing the Candy Eyes
towards the top of the head.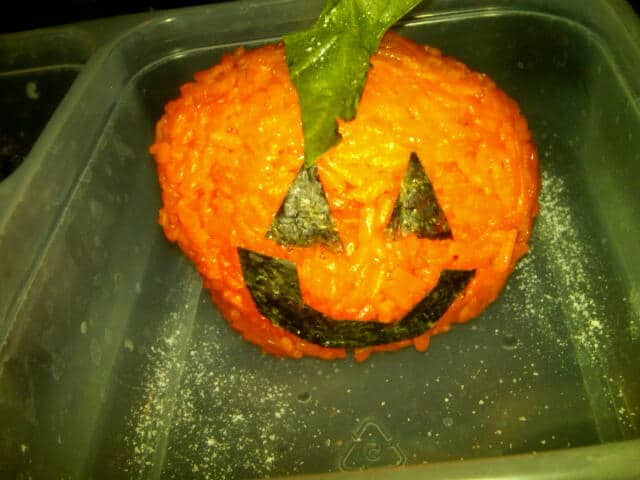 This was popular, so the next day I decided to use the color orange. This time around I added the colors to the water in the rice cooker, which make it more uniform.
I've since read the package, and orange is made with 1 part red and 5 parts yellow. I managed to start off with 5 parts red, so I added my entire bottle of yellow food coloring. The good thing was that I had some neon orange rice balls to work with.
I made these into Jack-O-Lanterns. I used THIS method to make them into balls. Next I cut some Nori
to make the eyes and mouth and added a piece of spinach for the stem.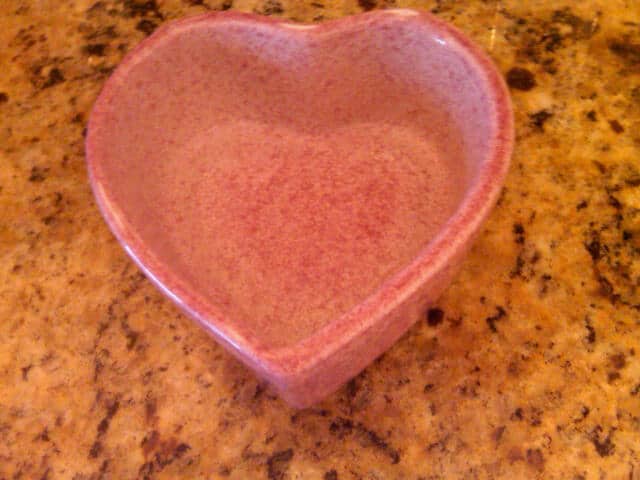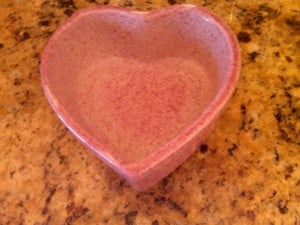 Again, I had mom rock star status. I heard only a little complaining as I ushered my sleepy kids out the door.
Not ready to switch it up yet, I made a "red" rice ball for the next lunch. But, it turned out neon pink. And, I made it into a heart using my little heart shaped bowl.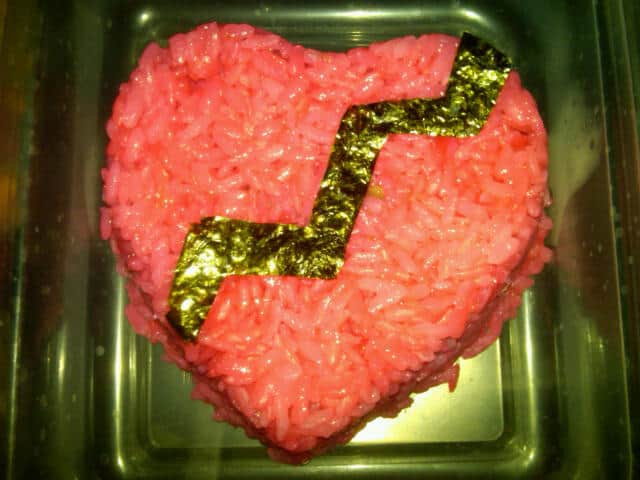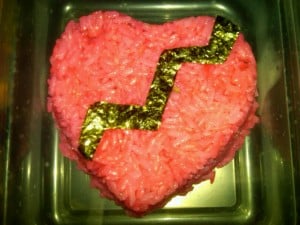 I was worried about what Joe would say, but then I remembered that he had once told me that if you draw lightning bolts on hearts, they are okay for boys. So, I cut some lightning out of Nori
and gave Joe a manly heart lunch.
He never questioned the lightning heart and gave me 5 stars. (Which is why I love little kids.)
The week was a big success and Joe told me that school wasn't so bad. I'm giving full credit to my cool rice ball lunches and don't care if that is completely bogus logic.