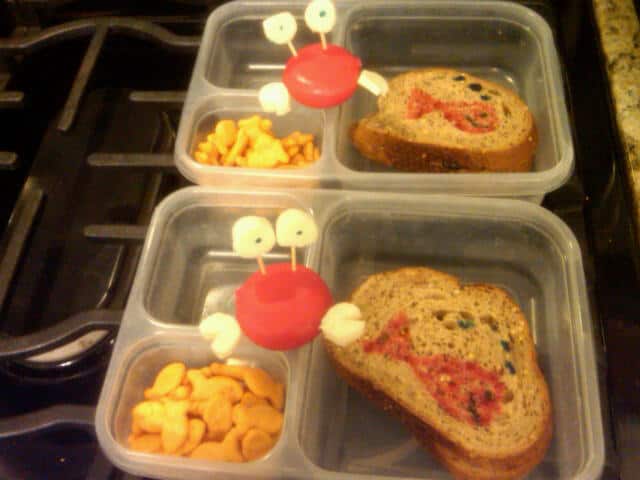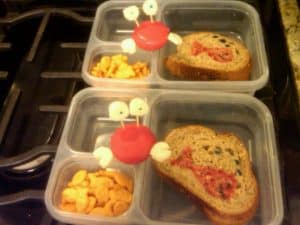 My son used to say he hated school, every morning, in a very whiny voice. I knew it wasn't true and it nearly drove me insane. One day I accidentally learned that if I made him a cool lunch, he would look forward to going to school.
I kept up the fun lunches all year. School is out for summer, but this week both Brooke and Joe got to go to camp. Since Brooke has been patiently waiting for her turn to take lunch to school, I made them some fun lunches.
The first lunch was inspired by the bag of Goldfish I found in the pantry. (Remember, I said my lunches were cool, not that they were fancy!)  I made a crab out of Baby Bel cheese, cheese stick, toothpicks and Food Markers
. I made an almond butter and jelly sandwich and used the Food Markers
to draw a fish. I added the Goldfish and lunch was done. Both kids only brought home crumbs, so I'm calling this a success.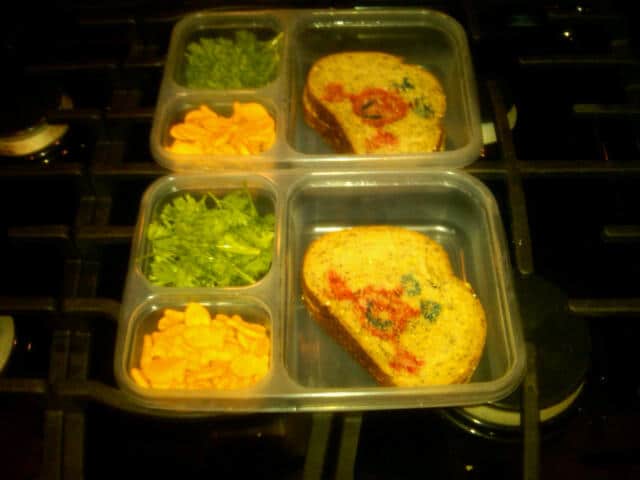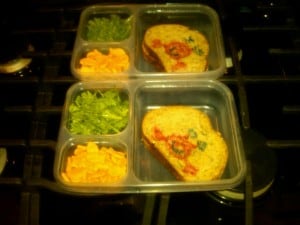 The next lunch was not a lot different. I made an almond butter and jelly sandwich and drew a crab on the bread. I added Goldfish and had one more space to fill.
I find it very odd, but my kids love parsley. They grow it at their preschool, so that might make it more fun. Whatever the case, they ask for parsley at the grocery store and will eat it by the handful. (And they try to share with me and I pretend that it's delicious.)  So, when I had an empty spot in the lunch box, I added parsley.
The parsley lunch made me very popular. Apparently my kids really like to eat garnishes.