Every school day I make fun lunches for my kids. A year ago it was the only way to keep my son from whinnnning, "I haaaaate school" every morning. He didn't really hate school, it was just a really fun thing to say, repeatedly, each morning. The lunches were a good distraction and made him forget to pretend that he haaaaaated school. These days, I just make the fun lunches because it's our thing. It's just what we do in this house.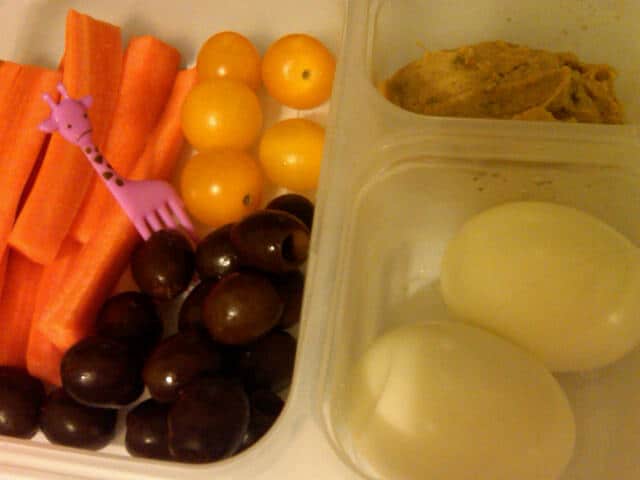 If you have not been following us, let me tell you that I am a terrible cook and an even worse artist. Still, I make up for this with a little love and determination and make some pretty cool lunches for my kids. I've been on a rice ball kick for most of this school year, but decided to switch it up this week. Mostly because I had a giant bag of carrots in my refrigerator.
For the first lunch I packed hummus, carrots, olives, tomatoes and an Animal Pick
. I also packed a couple hard boiled eggs and hoped that the kids would not notice that they were not in cool shapes. But they did. (Their mom knew better than to think they would not notice. I mean, who doesn't love a fish shaped egg?)  Check out the Kotobuki Plastic Egg Molds
.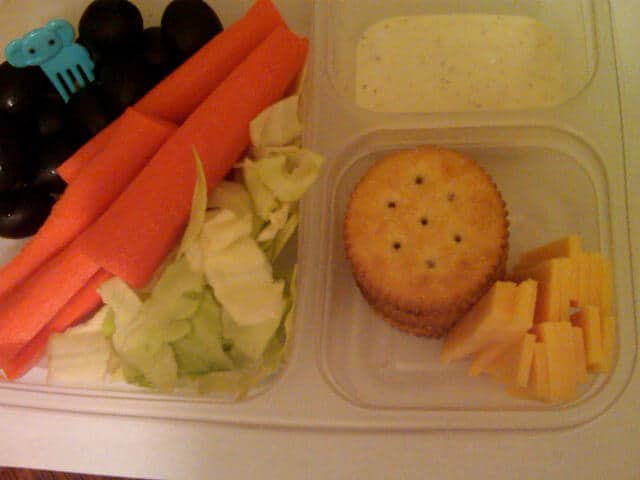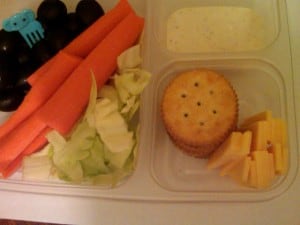 I basically repeated this lunch all week. Some days I packed crackers, cheese and ranch dressing. And I threw in cabbage as an experiment. The kids ate most of it, so don't tell them about kids not liking it. They don't know that yet!
Each day the lunch boxes came back empty, so I'm calling this a successful week. No one complained about the bag of carrots I made them eat so my refrigerator door would close, and I'm thinking their eyes have to be pretty healthy right about now. I'll make some car and fish eggs this weekend and declare myself queen of the BigKidSmallCity lunch box.