I make fun lunches for my kids each day. It started as a way to get them to say they loved school (instead of whining before school each day). Then I used it to make myself feel better about my frequent business travel. Now I make fun lunches because that is just what we do at this house.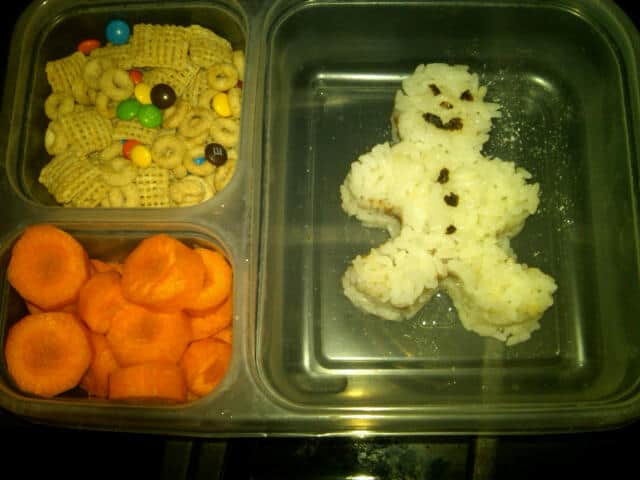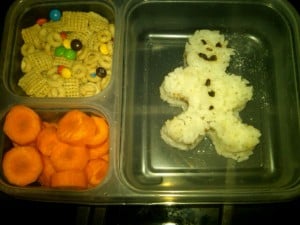 This week I started off by making a rice ball, in the shape of a gingerbread man. I used my rice ball instructions from HERE. Instead of forming the rice into a ball, I smashed the rice into a gingerbread man cookie cutter. Once the rice was nice and tight, I removed the cookie cutter, added a flat layer of refried beans on top and then added another layer of rice gingerbread man. I decorated him with some cut up raisins.
On the side I packed carrots and nut-free trail mix (with cereal, raisins and left over Halloween M&Ms).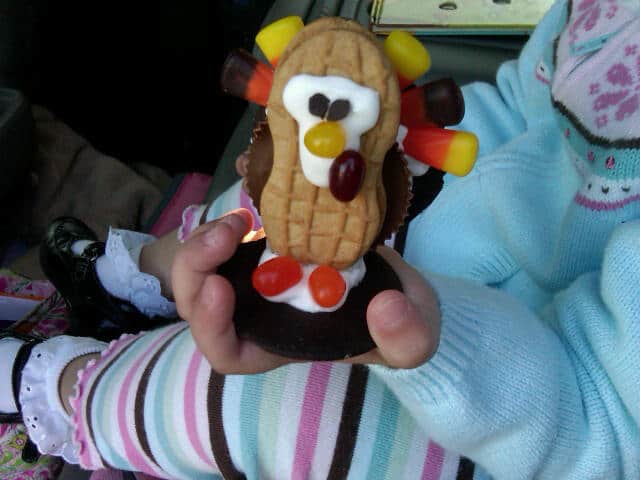 I was told that after sliding around the backpack, this poor gingerbread man turned into a sad looking elephant. Fortunately I was able to distract my kids from the lunch box blooper with this awesome cookie from Olivia. I would claim I made it myself, but not even my kids would believe that.
This turkey is made with a Nutter Butter cookie, a Reese's Peanut Butter Cup, candy corn, jelly bellies and a chocolate wafer base. It may be the most fabulous cookie I've ever seen. And it's definitely the best turkey cookie we've ever received.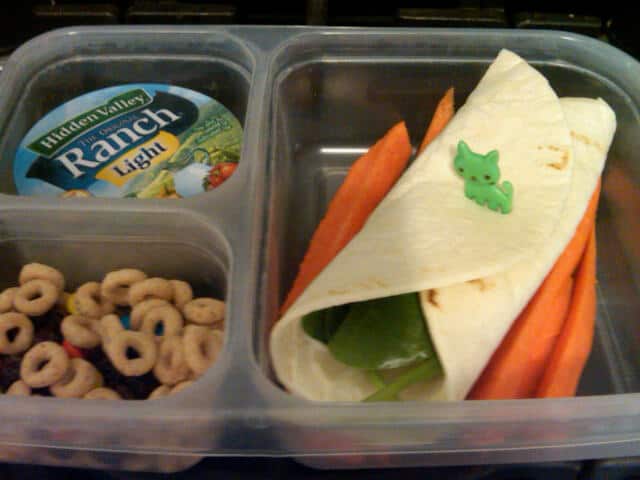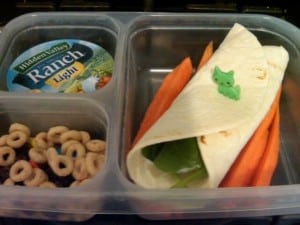 Feeling defeated in the rice ball category and knowing better than to compete in the cookie category, we switched into full blown ranch mode. Each day since turkey cookie day, my kids have gotten ranch dip, spinach wraps, carrots and anything else you can dip in ranch.
My kids think this lunch is awesome and I think it's the easiest lunch I ever made. I see a lot more ranch in our future.