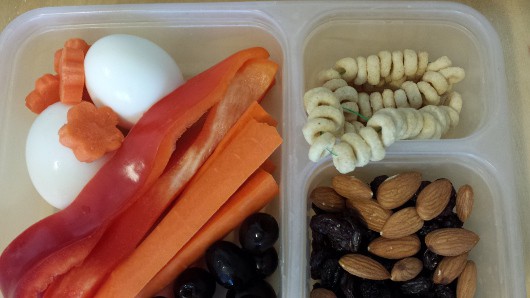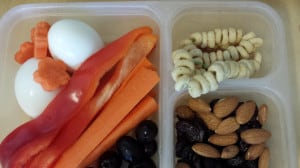 Each school day I make a fun lunch for my kids. They don't take much time or effort, but they have a little something that either gets me a smile or an eye-roll from my kids. Either one is fine, as long as they are excited to see the lunch and get out the door on time!
This week I made a cereal necklace, rice balls and hard boiled eggs.
One day I was short on ideas, so I went with my number 1 requested lunch item... the cereal necklace. It is just Cheerios on dental floss. It takes a few minutes to string, but the kids love it.
And as you can see, I didn't spend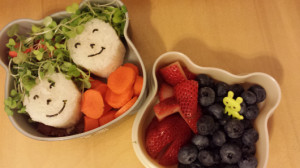 much time on anything else. The lunch included hard boiled eggs, peppers, carrots, olives, nuts and raisins. I did cut some carrot slices with the Vegetable Cutters
for a little more fun.
The next lunch was the rice ball faces, inspired by the box of microgreens, in my refrigerator, that I had no other good ideas for. The greens looked a lot like hair, so this is what we made.
For instructions on making rice balls, go HERE. For these, I used this Rice Mold
,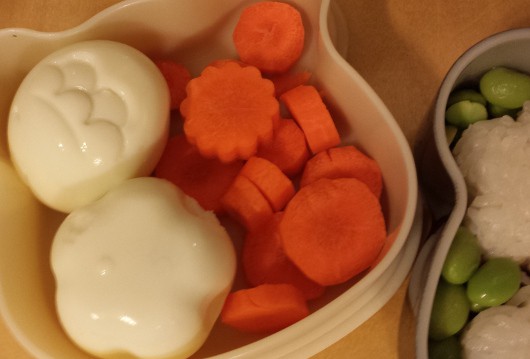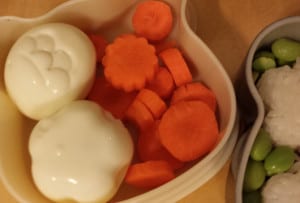 but really, any round mold or cup will do. The faces are made from cutting out seaweed paper with this Nori Punch
.
I added the microgreen hair, carrot slices, strawberries and blueberries to the Bento Box
and threw in a Food Pick
for eating the berries.
I repeated variations of these lunches all week, but ended with an original. The star of this show were the fish and star shaped hard boiled eggs.
For instructions on making the eggs, go HERE. For this lunch, I used this Egg Mold
. You just boil eggs, peel them while warm, pop them into the mold, and let them cool. The shape varies depending on the size of the egg, but they are always fun.
In this lunch I also added rice balls, edamame and carrot slices.