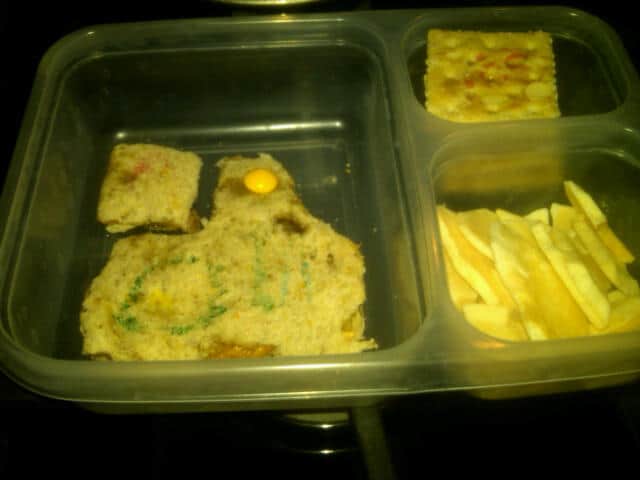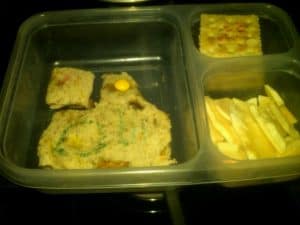 All year I've been making fun school lunches for my son. It's a little trick I use to make him love going to school each day. Our mornings go something like this...
Joe:  Nooooo, I don't like school. I don't know where my shoes are. I don't want to brush my teeth. I can't do...
Mom:  But it's a lunch bunch day. Want to see today's lunch?
Joe:  Oh, yay! Let's go now!
Fun lunches are not very difficult to make and they really get my kids moving in the morning. That said, my cool lunch ideas are running out now that it's May. Lucky for me, Joe wanted to make his own lunch this week.
I helped him make an almond butter and jelly sandwich. He then cut it into a truck shape with a Lunch Punch
and colored it with Food Markers
. Next he found some Skittles, from the last birthday pinata, and slipped them inside the sandwich. I questioned him, but he said he would hide them inside so none of the other kids were sad. Liking his logic, I went along with the Skittle sandwich. Joe then added some freeze dried apples and made his own almond butter crackers.
The lunch was all gone after school, and the teachers did not complain about the candy sandwich, so I'm calling it a successful lunch box.