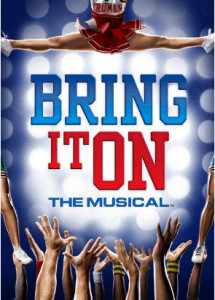 Last week I was really excited to see Bring It On tickets for cheap. I purchased $25 orchestra tickets for tonight and we headed for the show.
Our seats were great, and the price was even better, but before the show started it was announced that since Bring It On is such a physically demanding show, and there had been so many injuries, that they were short cast members for tonight. The show was to go on, but there would be no stunts. TUTS was nice enough to offer everyone a ticket to another show or their money back if they decided to leave.
Since we had a sick baby at home, we took the money back offer. Lucky for us we got our money back and came home to a sleeping baby and the end of the Super Bowl.
Still, it would have been great to see the advertised show. Did you stick around tonight? How was the show?