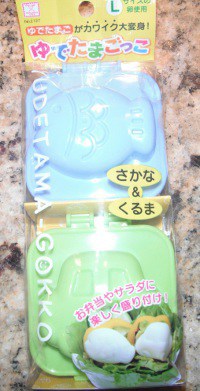 Each school day I make my kids a fun lunch. One of our favorite lunch box items is a crazy shaped hard boiled egg. And they take very little extra time to make.
The only trick is to get an egg mold. We have the Kotobuki Plastic Egg Mold
.
The instructions on the package are in Japanese, but with a little trial and error, we've figured them out.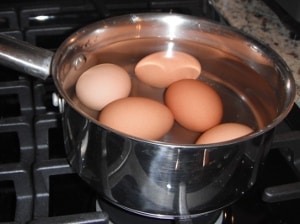 First you boil your eggs. My method is to cover eggs in cool water and add a splash of vinegar. Heat them on the stove and when the water starts to boil, turn on the timer for 2 minutes. After 2 minutes, turn off the heat and let them sit.
After about 2 hours, while the egg is still warm, take off the shell and placed it in the egg mold
.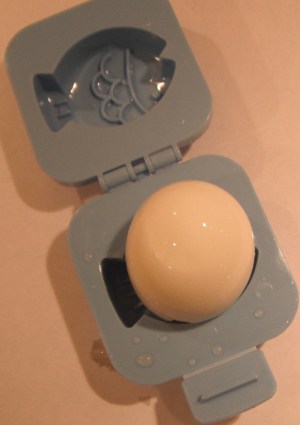 After closing up the mold, it is important to put the egg and mold into cold water or the refrigerator. We found that if we did not do this, the egg held it's new shape for only a few minutes. However, if the egg cools in the mold, the egg holds its shape for the next day's lunch box.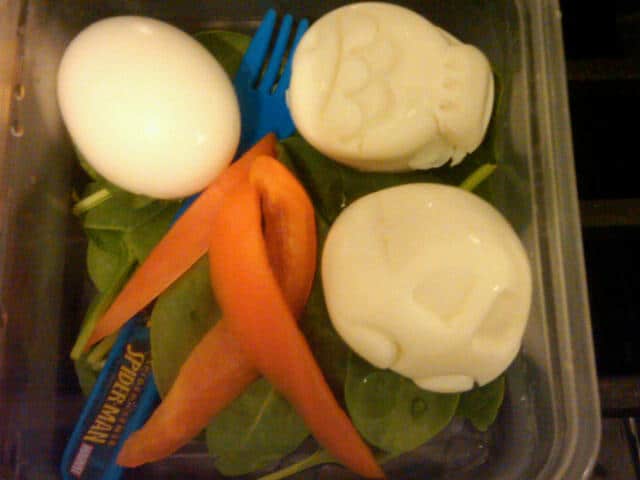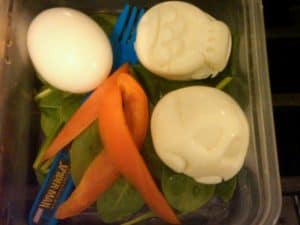 We place the egg in the mold so the long side is facing up. Try it and see what works best for you. Occasionally the egg sticks to the mold. We don't worry about this too much, but spraying it with a little oil might help.
After the egg is cool, just pop open the mold and take out your shaped egg.
My kids now expect for hard boiled eggs to be some crazy shape. Lucky for me, making them is very easy. If you are going to go to the effort of boiling the eggs... you might as well make them in to a car, fish, heart, star or anything but oval!