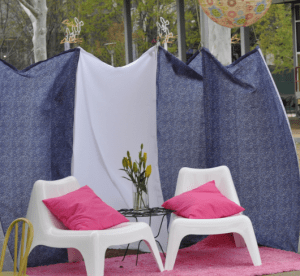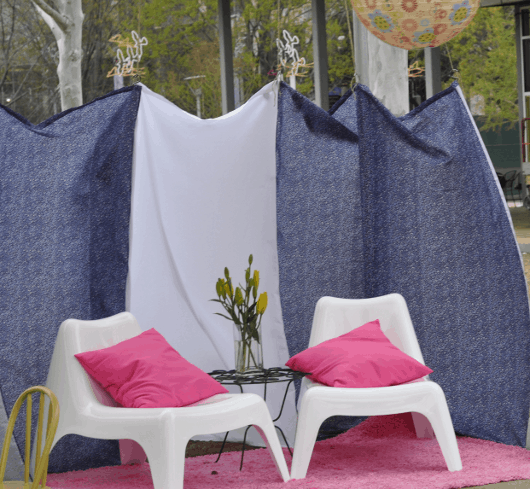 How do I work with BigKidSmallCity at local events?
I've had the good fortune of working with Discovery Green and other Houston institutions recently. I often have a tent at family events and host a photo booth, craft table or something similar.
I am always happy to collaborate with others and have given away Main Street Theater tickets, handed out Brazos Bookstore swag and worked with Nhem Photo and Stormy.
If you are interested in working with me, here are the requirements:
1. You should be sure you mostly agree with my philosophies. If not, we'll probably not be very good partners. I like to surround myself with people that are kind and are inclined to collaborate and help others.
2. You should have a good product or service that you believe in.  If you have some widget or scheme that you would not recommend to your grandma, best friend or minister, then we don't need to recommend it to our community. However, if you have a product or service that you have poured your heart into, then you are just the person to work with me.
3. Onsite collaboration is fully dependent on the events I have scheduled and who I've already lined up to work with me.  If schedules work out and we work together, I will promote your website or page on BigKidSmallCity.com. I will not pay you.
4. My top priority is the BigKidSmallCity community.  Any work we do will be for the good of this community. My booths are for BigKidSmallCity and not a free space for selling your goods. If your product is useful to the community, we can certainly introduce it to them through demonstrations, giveaways or marketing materials.
5. I will help to promote your local business, but I am not doing the work for you.  My role is cheerleader. And, you are my cheerleader. We are partners after all!
If you agree with these requirements and have an idea for working together, contact me at Jill @ BigKidSmallCity.com!