Earlier this week I mentioned that we had a parking meter issue in downtown Houston while visiting the Police Museum. In short, we parked, went to the meter, paid with credit card, and then had no receipt print out (which is needed to display on the dashboard so you are not ticketed).
I emailed the city on Tuesday 10/11/11 and was pleasantly surprised when I got a response today.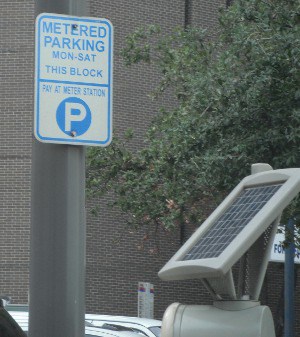 According to the Parking Management Department, the meter states to call 311 to report any service issues. The 311 representative will provide a unique number for you to place on the dashboard and notify the service department. At this time, technology is not available for the meter not to accept payment if there is a paper jam.
They also told me that if I had gone to another meter and paid a second time to provide the last four digits of my credit card, credit card type, and mailing address. Once the payment is verified a courtesy pass would be mailed for the inconvenience.
So now I know what to do… and I'm impressed with the quick response.