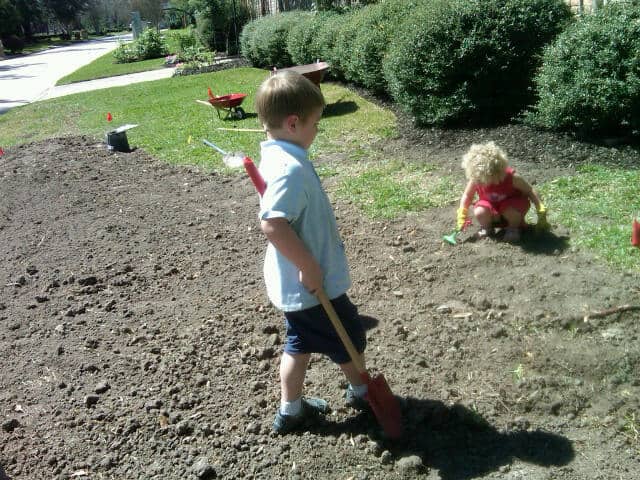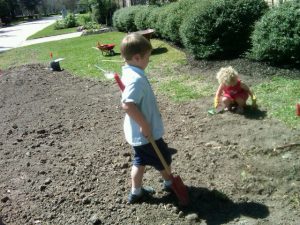 Houston Gardeners - It's time to start getting your gardens ready for Spring. And why not get outside now while the weather is perfect?
According to the Master Gardener at BigKidSmallCity, we should be cleaning out our old flower beds now.
Pull out the dead sticks and leaves and eliminated all those weeds.
Knock Out Roses can be cut back to ⅓ of the size you want them to be in the Summer. Click HERE for guidelines on cutting all other types of roses.
Trim leggy plants and gone-by flowers.
Add some compost to the soil and mix it in with a shovel.
Replace the mulch that disappeared last season.
Also, it was supposed to be done around Valentine's Day, but if you haven't done it yet (like me), you need to prune your crape myrtles. Don't just slice them off (like many people do), follow the instructions HERE. If you do not do it right, you get fewer summer blooms and the branches will grow long and not be able to support the flowers.
Finally, the guideline for planting new flowers is to wait until the chance of freeze has past. However, I'm afraid that if I wait, it won't get done at all. I'm hoping that Mother Nature will give a break to Gardening Moms and let us just plant now, or whenever the kids will allow it. If it does freeze in the next month, you'll see me hauling out sheets to cover the flowers.
So where do you get the best compost, flowers and know-how in town? Below are some favorites:
Joshua's - Located in the Heights, Joshua and his staff have unique items and a lot of know-how. See our post HERE.
Another Place In Time - Located in the Heights, you can find the flowers that no one else has.
Arbor Gate - Located in Northwest Houston, it is a 30 minute drive from downtown. But this place is huge and has a large variety of healthy plants. They offer classes and can help you with any task.
Plants for All Seasons - Located in Northwest Houston, it is also a drive from downtown. It's not as big as Arbor Gate, but they have a great selection. The prices are reasonable and the staff knows what they are doing.
Houston Plant and Garden World  - You may not get all the know-how here, but you do get great deals. Call ahead, but they have had a "Buy a gift card, get additional 15%" deal. So you can spend $100 an get a $115 gift card. Do this first, and they buy your plants. (Gift cards don't have to be for gifts!)
Lowes and Home Depot work fine too. The nurseries may be a little more expensive, but they have a greater selection and the staff is very knowledgeable about Houston gardening.