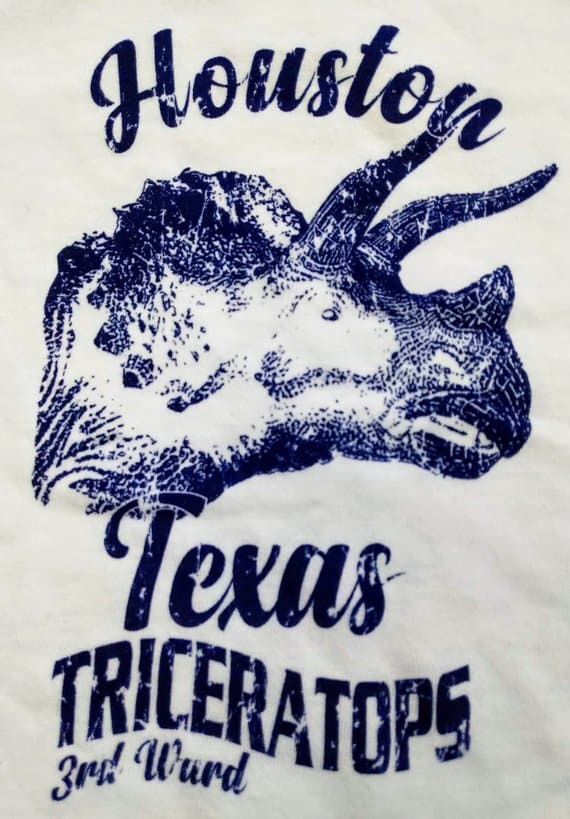 Looking for a last minute holiday gift? Check out this unique wear, designed by a Houston mom, that represents both your neighborhood and your love of dinosaurs!
Each part of Houston will be divided and given a dinosaur to represent its side of town! Third Ward is represented by the TRIceratops while the Houston Heights is represented by the very tall Brachiosaurus! Find them HERE!
More t shirts and neighborhoods to come... What neighborhood would you like to see?