Address:
 4501 Woodway Drive, Houston, TX 77024-7708
Hours:
Trails are open 7:00-7:00pm Daily. Discovery Room, Nature Shop, Library are open Tuesday-Sunday, 10:00-4:00pm.
The Houston Arboretum and Nature Center, located in Memorial Park, has 5 miles of trails, a nature center and playground… that is open for free every day of the year!
The Arboretum has something from everyone… some trails are long and challenging, some are meant for strollers and the youngest of kids. Learn all about the trails
HERE
.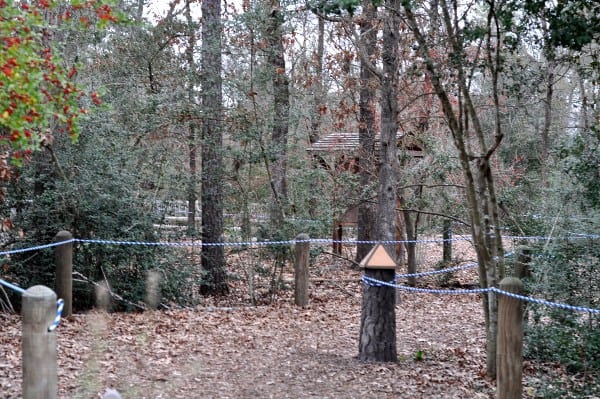 The playground is small, but very very cool. It has a bridge, tunnel, logs for climbing, sandbox (or really, sand covering most of it) and a challenging rope bridge.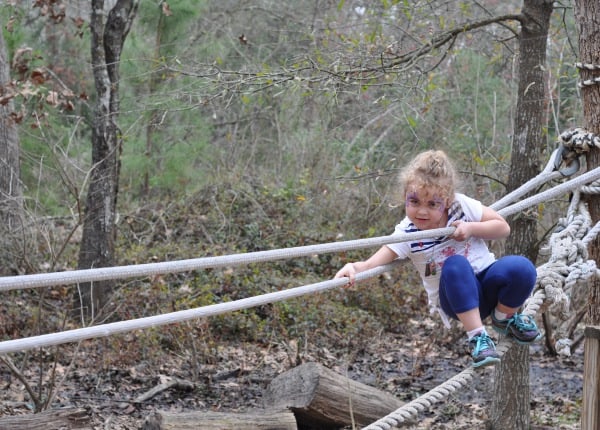 The rope bridge is our favorite, with 3 ropes across 2 trees. The ropes have some slack and the kids have to work really hard to stay up-right as they cross the bridge.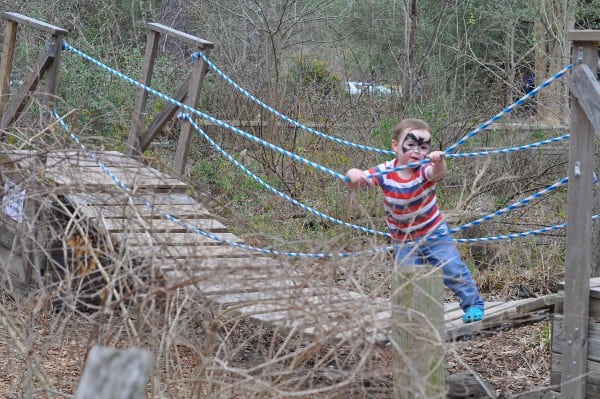 All the playstructures unique and a fun change from most brightly colored Houston playgrounds. The kids get to climb on stumps, crawl through tunnels, dig in the sand, get dirty and enjoy nature.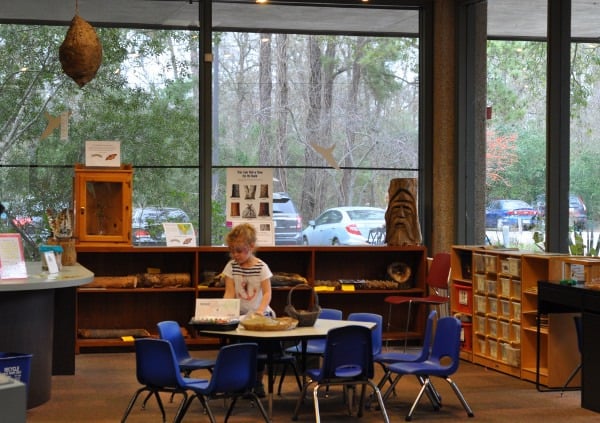 Also at the Arboretum is the (air conditioned)Nature Center. The Discovery Room has (free) crafts, a library, interactive exhibits and an indoor scavenger hunt.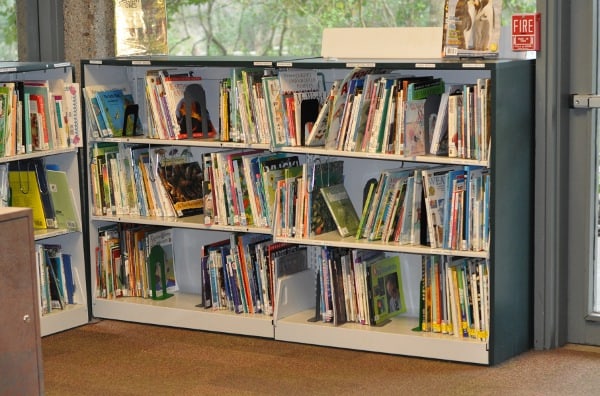 This is great for hot or wet (or our occasional cold) days! My kids could spend an hour just exploring this jam-packed discovery room. (Just note that during the week, this room could be booked by private groups… so call first if you have your heart set on this space.)
So head out and explore the Houston Arboretum and Nature Center. Swing by to play on the playground or stay for hours as you explore the trails.