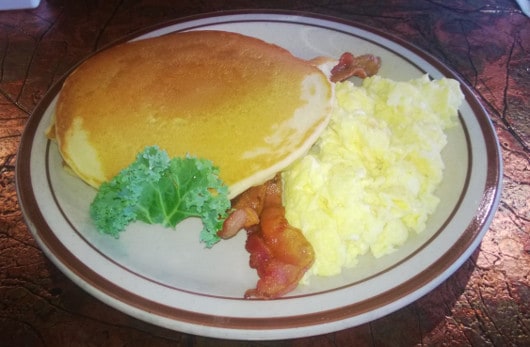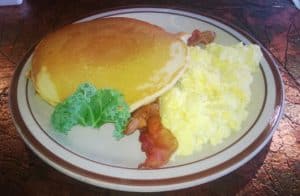 Address:  3112 Kirby Dr, Houston, TX 77098
Hi, I'm Juliette. My husband, my 6-year-old son and I love going out to eat and we are sharing our restaurant finds with you. I have a surprise reviewer this week: my husband! He took my son out to breakfast so I could rest… Yes, I know it was a very nice!
So here he goes: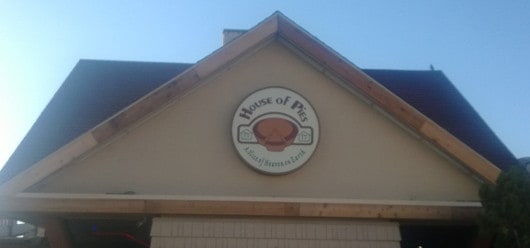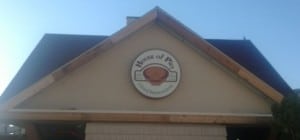 My son and I went to House of Pies to enjoy their 'diner style' breakfast. In light of the fire (no pun intended) they had at the Kirby location last week, it sure doesn't feel like a coincidence that we went when we did!
Q: How "Houston" is the House of Pies"?
A: When you make it into Goodnight Houston
, you are officially an institution.
The interior décor feels like a 1970s diner. Lots of booths, browns, yellows, vinyl and mirrors... I don't remember if the kitchen was open or not, but the pie oven sure is!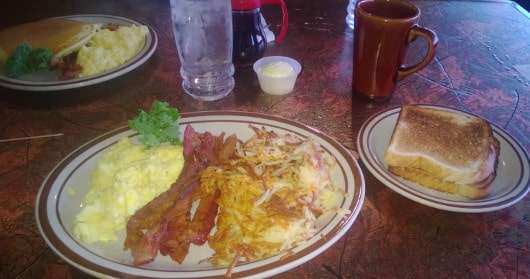 You won't believe the mountains of pies they have. It's like an endless sea of pie. Wow.
But on to the food. Service was quick and the casual atmosphere is great for families.
My son ordered the classic large, fluffy pancakes, served with warm maple syrup and little individual jelly tubs. I had the crispy hash browns, 3 egg omelets and bottomless coffee. When you're in the mood for a diner omelet, nothing else will do.
Meals averaged about $8 each. If you're wondering if we washed down our breakfasts with a little slice of heavenly pie - well we're just gonna keep you guessing. But suffice it to say it's possible.
I forgot to check out the bathroom (men!), but I'm confident they have one.
See you next week for our next culinary adventure (and our regular restaurant reviewer!)