Having fun with the family and exploring Houston can be easy! If you have a few hours, we have ideas on how to spend them with the kids.
In this Half Day in Houston series, find a place to park, play, explore and eat… all in one spot. Pick what you like or combine with another Half Day post!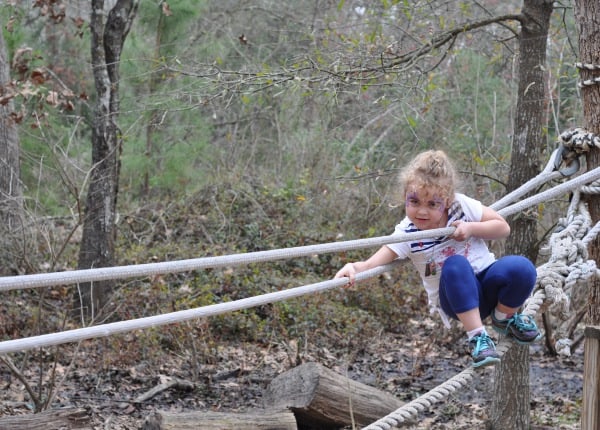 In this adventure, make crafts, read books, walk on the rope bridge and take a hike. Visit the Houston Arboretum and Nature Center!
Park:
Find free parking at the Houston Arboretum and Nature Center. You can explore the nature center, playground and trails from here.
Just know that the lot fills up on the weekends and you can find another lot just east of the Arboretum's entrance on Woodway Drive at the Running Center. It is a quarter mile hike under the Memorial Park Living Bridge to the park's entrance.
Always leave your valuables at home and leave your seats empty so there is no temptation for break-ins. You won't be able to see your car from the trails.
Explore:
The Houston Arboretum and Nature Center, located in Memorial Park, has 5 miles of trails, a nature center and playground… that is open for free every day of the year!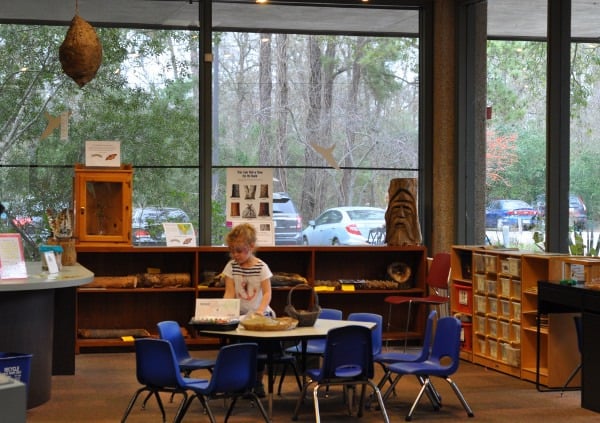 1. Houston Arboretum Discovery Room - 4501 Woodway Drive, Houston, TX 77024 - Free - Tuesday-Sunday, 10:00am to 4:00pm
Make your first stop at the Discovery Room! Look through a microscope, read a book, play a game and learn about nature.
This Discovery Center has a tree to crawl in and lots of buttons for little hands. It also has air conditioning and restrooms!
Note that groups can reserve the room, so if you are set on visiting it, call in advance (713-681-8433)!
2. Houston Arboretum Playground - 4501 Woodway Drive, Houston, TX 77024 - Free - Saturday-Sunday, 8:00am-6:00pm
Close to the Discovery Room is the Playground. It is small, but very cool. It has a bridge, tunnel, logs for climbing, sandbox (or really, sand covering most of it) and a challenging rope bridge.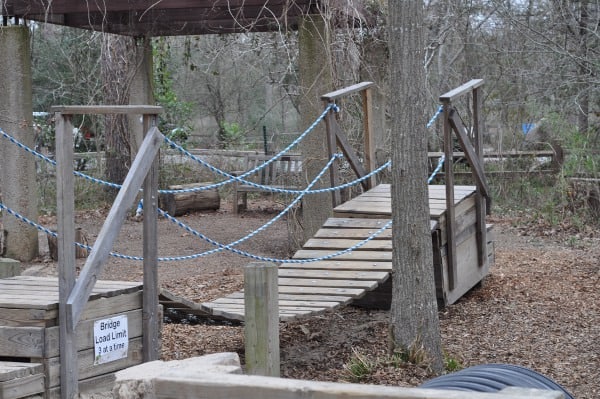 3. Pick a Trail at the Houston Arboretum - 4501 Woodway Drive, Houston, TX 77024 - Free - Saturday-Sunday, 8:00am-6:00pm
After you play, pick a trail! The Alice Brown Loop is good for strollers but you can find the description of all the trails HERE!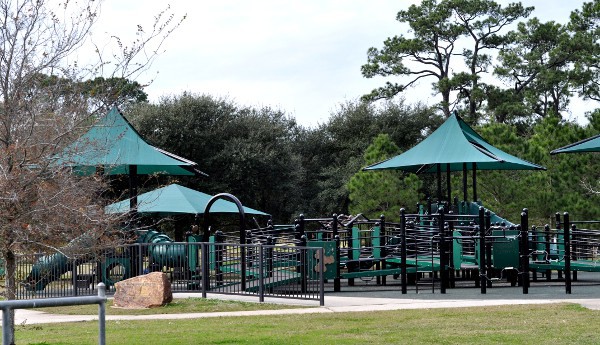 4. Memorial Lunch Picnic or Restaurant - 1001 East Memorial Loop Drive, Houston, TX 77007
If you are hungry, head next door. You cannot picnic at the Arboretum, but you can at the Memorial Park and Playground. Or, you can eat at Becks Prime in the park!
See the map below!