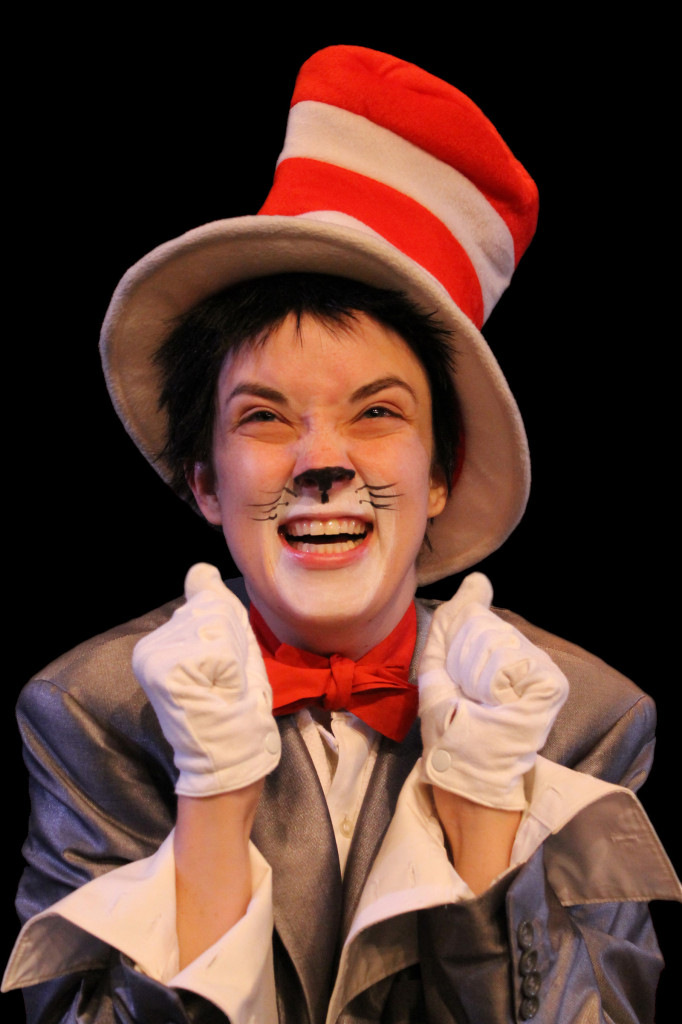 "The sun did not shine. It was too wet to play. So we sat in the house. All that cold, cold, wet day." So begins the wildly popular Dr. Seuss classic that generations of children have read. But never fear, the Cat in the Hat appears, along with Thing One and Thing Two (bringing mayhem and fun!), to take Sally, her brother, and the fish on a madcap adventure!
The Cat in the Hat is at Main Street Theater… but only on March 10, 11, & 15, 2020. The show is approx. 40 minutes long with no intermission. Kids must be 3 to enter the theater. (Get all the details HERE!)
AND, I have two family-four packs to give away, good for March 10, 2020 at 10:30am or 1:30pm. To win, register below (or HERE).
Update: Congratulations to Lisa F and Crystal C!
Official Rules: https://www.jillbjarvis.com/official-contest-rules-228/
Contest Ends: Wednesday, March 4, 2020