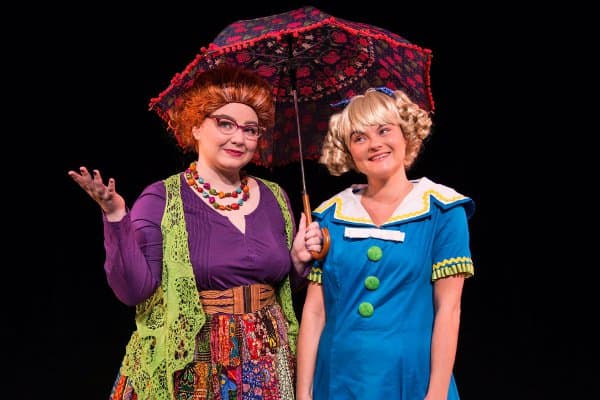 Mrs. Piggle-Wiggle understands children in a way no one else does. That's why parents all over town come to her for help teaching their children how to behave! With her imaginative ideas and crazy cures, Mrs. Piggle-Wiggle saves the day in this delightful musical.
Hello, Mrs. Piggle-Wiggle is at Main Street Theater for February 27 – March 31, 2018… and I have two family four packs to give away! To win, register below (or HERE).
Update:  Congratulations to Kyla R and Christal W!
Winner Can Pick Between Performances on March 4 at 12:30pm or 3:30pm or March 11 at 12:30pm or 3:30pm.
Contest Ends:  Tuesday, February 27, 2018
Official Rules:  https://goo.gl/cBR8Yg