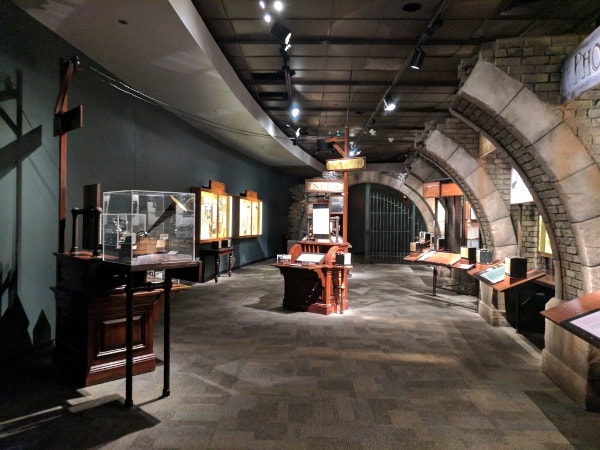 The International Exhibition of Sherlock Holmes
is now at Houston Museum of Natural Science!
Each guest picks up a detective's notebook to use as they walk through the exhibit. First you get a little bit of a history lesson, but then you are transported to Victorian London and are solving a crime.
This exhibit is interactive like the Secret Agent activity at the Children's Museum… but this one has more tests and a whole lot less hiking around the museum.
AND if you want to win one of two family four packs, register below (or HERE)!
Update: Congratulations to Meagan J and Harmony W!
Contest Ends:  Friday, May 11, 2018
Official Rules:  https://goo.gl/76jJGj