I told you about the best time we had at That Escape Place… The hour in the room was intense, entertaining and required a whole lot of problem solving and team work between siblings.
For a limited time, you can book the Thanksgiving/Christmas themed Raiders of the Lost Art!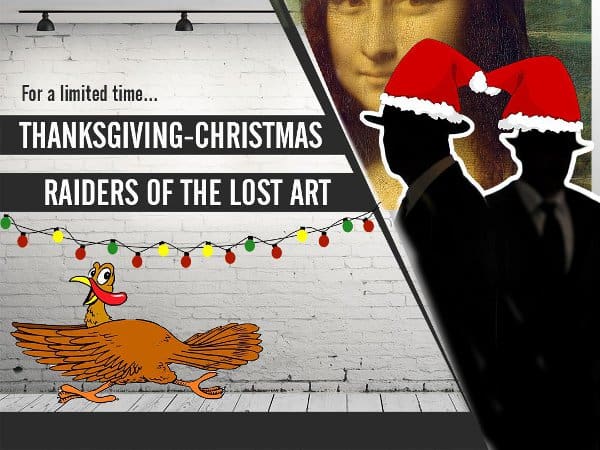 There are new puzzles but the same great escape experience. (If you have done the original Raiders of the Lost Art room, you can do this and will find yourself with new puzzles to perplex you while the clock is ticking down!)
AND, I have 4 tickets to give away to That Escape Place! Just register below (or HERE) for a chance to win:
Update:  Congratulations to Rebecca L!
Contest Ends: Wednesday, November 22, 2017
Official Contest Rules: https://goo.gl/YKPpZs