Wayside School is sideways. That's how the builder built it. Instead of making thirty classrooms side by side, he built them one on top of the other – which explains why all kinds of crazy things happen there. Join us for high adventure at this wonderful, wacky, mixed-up school!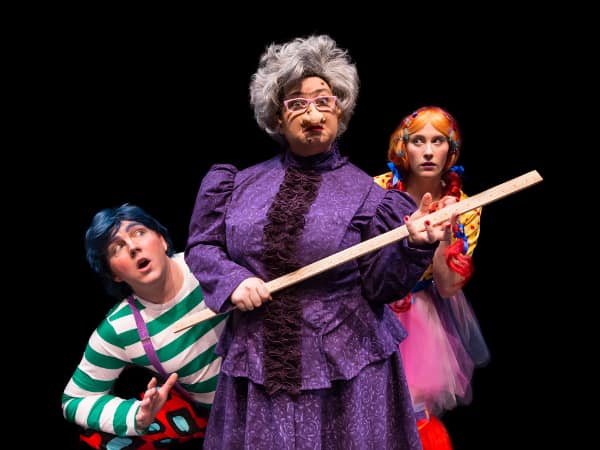 Sideways Stories at Wayside School
is at Main Street Theater through May 19, 2018… and we have tickets to give away!
You can win one of two family four packs of tickets,  good for opening day, this Sunday, April 15, 2018. Winners can choose between the 12:30 or 3:30pm show.
Register to win below (or HERE).
Update:  Congratulations to Melina S and Irene M!
Contest Ends: Friday, April 13, 2018
Official Rules:  https://goo.gl/LuyAr9