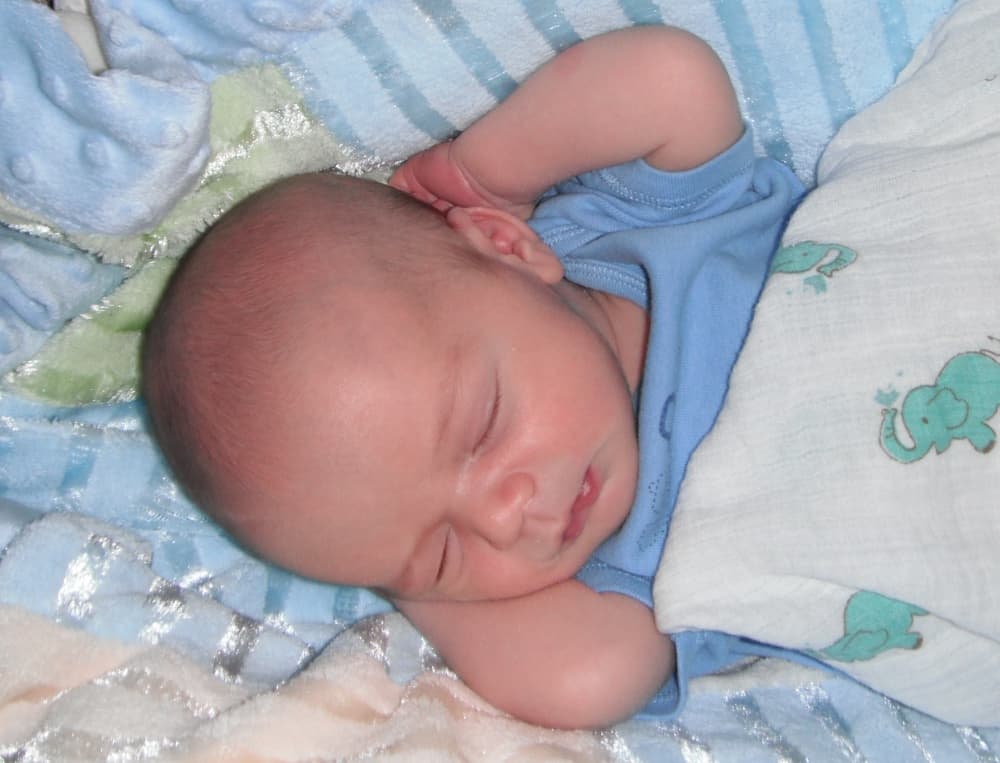 When I was expecting my kids, the engineer in me put together this master list of things to buy or find before going to the hospital. I like to have things planned out weeks (years) in advanced but usually hide this compulsion so I get invited to parties.
It turns out that not all people are hiding this obsession with checklists. In fact, I'm shocked to find out of my good friend  laughs in the face of checklists.
She is expecting her third child next month and has nothing for him. I think that partly it is because she's done this twice before and sees no need to panic, but mostly, I think she is trying to drive me crazy.
I sent her this spreadsheet, and even offered to help her find anything that was missing. AND she just laughed. Before I have an anxiety attack over her lack of planning, please tell me that YOU like checklists and are happy to have it!
Use the list below to get started with your own list. (Click "Read More" at the bottom of each page to see the whole list.)  Not everyone needs everything, and maybe you want some extra items. My links are below to give you ideas but buy whatever works for you. I'll be happy is someone ACTUALLY USES MY CHECKLIST!
| | | |
| --- | --- | --- |
| Item: | Got it? | Notes: |
| For Nursery: |   |   |
| Monitor (Audio or Video) | | If you live in a small house or apartment, you might not need the audio monitor. I never used mine. BUT, I always thought a video monitor would be great for knowing if the baby really needed me, or would maybe go back to sleep! |
| Sleep Positioner | | |
| Crib and/or Pack-And-Play | |  I had a crib and the cheapest pack-and-play available. By baby #3, I was moving the pack-and-play to whatever room was quietest and having the baby sleep there. I do think the fancy pack-and-plays with the changing tables and newborn beds would be convenient for the family room or mom's room. |
| Crib Mattrress | | |
| Changing Table | | By the 2nd kid, I used a towel on the counter. My younger kids didn't know they were being cheated out of a changing table. |
| Changing Pad | | |
| Changing Pad Cover | | |
| Cradle or Bassinet or Baby Basket | | A cradle or bassinet is good to be right next to mom's bed, but is not required. I used the baby basket when we went to grandma's house. |
| Diaper Pail | | These work well but require special trash bags. Diaper Genie is my favorite, but I ultimately got rid of it and just emptied the trash a lot. |
| Crib Skirt | | |
| Crib Fitted Sheets | | |
| Cradle Sheets | | |
| Waterproof Pads | |  I took these anywhere baby slept. Babies are messy. |
| Boppy/Nursing Pillow | | My favorite is the Boppy. You can find look-alikes at JoAnn's and use a coupon to get them pretty cheap. My one splurge for baby #3 was an additional pillow: My Breast Friend. It is not as easy to throw on as the Boppy, but has back support. |
| Boppy Cover | | Maybe get a couple… so you can send one through the wash. |
| Night Lights | | So you don't break your leg at 4:00am feedings. |
| | | |
| | | |
| --- | --- | --- |
| For Bath: | | |
| Towels | | |
| Wash Cloths | | |
| Fauscet Cover | | I got this because I kept hitting the faucet and swearing. The infant didn't really care about it. |
| Little tub or Bath Seat | | I like the seat the sits in the big tub or shower. When the babies were fussy, I'd sit them in the seat, covered with a towel, just outside of the shower water. It was the best thing to calm them down. |
| | | |
| --- | --- | --- |
| For Mom: | | |
| Diaper Bag | | |
| Breast Pump | | |
| Bra Pads | | |
| Lansolin Cream | | |
| Witch Hazel | | |
| Epson Salt | | |
| Dermoplast | |  If this is your first baby, don't even ask what this is for. Just buy it. |
| Pads | |  I'm going to have to let you know that this part of having a baby in not magical. |
| Hospital Bag | | Pack with: Toiletries (Shampoo, soap, toothbrush, toothpaste, pads, chap stick), socks, slippers, bathrobe, nightgown (if you want your own), camera, pen, paper, phone numbers, bottled water, something to read, nursing bra, going home outfit, baby's going home outfit & blanket, prenatal vitamins |
| Bag for big kids | |  If you have older kids that are going to a friend or relatives house for a few days, this is for them. |
| Big Brother/Sister Gifts | |  It's a bribe to make them like the baby. |
| Baby Book | |  The nurses will often put the footprints in the book if you have it with you. |
| | | |
| --- | --- | --- |
| For Baby: | | |
| Baby Bibs | |  Babies are messy. I like the ones that are cotton, but have a plastic liner so the drool and milk doesn't soak the shirt. I also prefer to have a side closure for the velcro, so it doesn't scratch the back of their little necks. |
| Teethers | |  I'm pretty sure everything in your house will become a teething toy. Best to have a few things that are safe to chew. |
| Toys | |  No, a newborn doesn't need this. But they are sure cute to have. |
| Blanket | | |
| Swaddle Blankets | |  My #1 favorite baby item is this Swaddle Blanket. It is lightweight and stretches to swaddle the infant. Had I had these with my first baby, I think we would have all slept a lot better. |
| Burp Cloths | |  I just used diaper cloths. And I used them all the time. For burp cloths, for bibs and for diaper changes. They come in handy to cover up little boys that like to pee in your eye. (I am not joking.) |
| Wipes | | |
| Diapers | |  Depending on the size of your newborn, you will probably need some preemie or newborn diapers before switching to size 1. But, if buy the size 1 diapers now, you will be sure to use them (and many more) soon. |
| Diaper Cream | |  I like Burt's Bees, but there are much cheaper options. |
| Baby Powder | | |
| Wash | | |
| Lotion | | |
| Sunscreen | | |
| Rubbing Alcohol | | |
| Petroleum Jelly | | |
| Baby Tylenol | |  Ask your doctor, or course. |
| Nail Clippers | | |
| Brush | |  Unless your babies are bald like mine. |
| Thermometer | |  You will get the basic one at the hospital. I like the forehead one because you can swipe while the kids are sleeping. |
| Nasal Aspirator | |  You will get the basic one at the hospital. If you have an always-congested kid, you might want a gross snotsucker. |
| | | |
| --- | --- | --- |
| Other: | | |
| On the day you were born file | | I made a Word document of things that happened in history on the day the kids were born... just type the birth date into Google. |
| Birthday facts file | |  I made another Word document, and update it occasionally, with funny things the kids did or milestones they reached. It's not fancy, but is my answer to the scrapbook (which I can't keep up with). |
| | | |
| | | |
| --- | --- | --- |
| Newborn Clothes: | | I just needed a few newborn onsies. It depends on how big your newborn is, so maybe wait to buy too many! |
| Body Suits | | |
| PJs | | |
| Outfits | | |
| | | |
| 0-3 Months Clothes (7-12.5"): | |  You don't need to have everything before the baby is born... but I liked to keep track of what I had. |
| Body Suits | | |
| Socks | | |
| Swim Suit | | |
| PJs | | |
| Outfits |   |   |
| Shoes/Slippers |   |   |
| Jacket | | |
| | | |