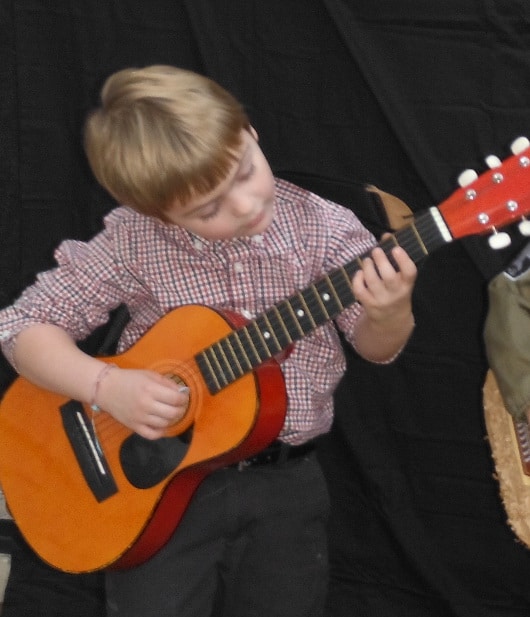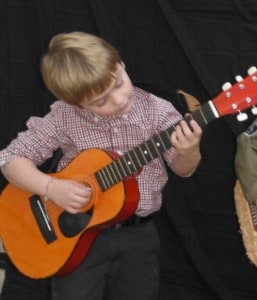 In February 2012, Joe started his own little Garbage Can Curbside Service. He asked our neighbors if he could roll out, and then back in, their garbage cans on trash day. In return, they would pay him 25¢ each week.
This little job has accidentally taught many useful life lessons to our kids. One of them being that you cannot just quit.
There have been many weeks when we have had to drag a tired 5 year old from house to house and listen to him grumble about his job. It is exhausting as a parent, but I understand. I often grumble about my own job (but in a slightly less dramatic way).
On one particularly hard week, Joe was certain he would quit his garbage can job. We told him that if he was going to quit, he needed to give a weeks notice and write a letter to each of his customers.
He begrudgingly finished his duty for the week and went home to write the letters. He waited a few hours and then decided his job was actually pretty good and he would not deliver the notice.
Not every week is hard, but we have noticed that when the going-gets-tough, and we give him control and time to make decisions, he usually makes good ones. This has been the case when he has wanted to quit and when he's wanted to spend his money frivolously.
Now let me tell you what this has to do with Guitar Lessons.
For about 6 months, Garbage Man Joe, aka Johnny Cash, has been taking guitar lessons. He is a big fan of music and when we found a kid sized guitar at The Guild Resale Shop, he was certain he needed to learn how to play it.
We found a local teacher who would take young students and he has been mastering "Twinkle Twinkle Little Star", "We Wish You a Merry Christmas" and "I Walk the Line". Each morning before school, Joe has been practicing for 10 minutes with dad.
And it has gotten harder and harder. It was to the point where he complained about practicing more than he practiced.
Finally we said that he was in control. We did not want him to quit, but he could decide. He is the one that loves music, he's the one hollering, "turn it up", from the back seat of the car and he is the one that wants to be a guitar player.
Joe quit for a day.
The next morning he willing grabbed his guitar and practiced before school.
Goes to show that making your own decisions is powerful.