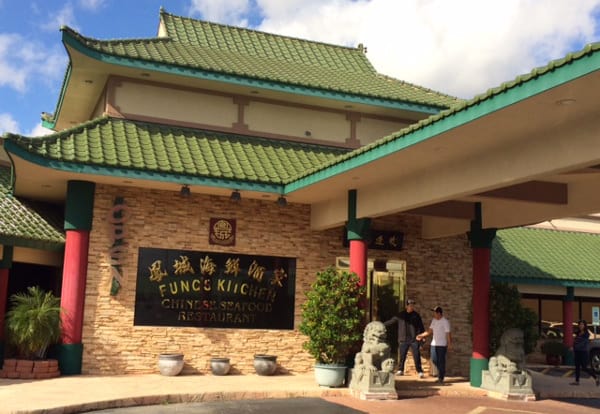 Location:
 7320 Southwest Freeway Suite 115 Houston TX 77074
Age Appropriate:
 All ages
Price:
 $-$$
Hi, I'm Juliette! My husband, my 7-year-old and I love going out to eat and we are sharing our restaurant finds with you.
The restaurant was a first for us: dim sum at Fung's Kitchen by I59 and Bellaire Blvd.
If you are like me, I had no idea what Dim Sum was until a friend of mine explained that it was a traditional Chinese buffet. Waiters walk by your table with little carts filled with individual plates of Chinese delicacies. I will go in more details about it in a minute.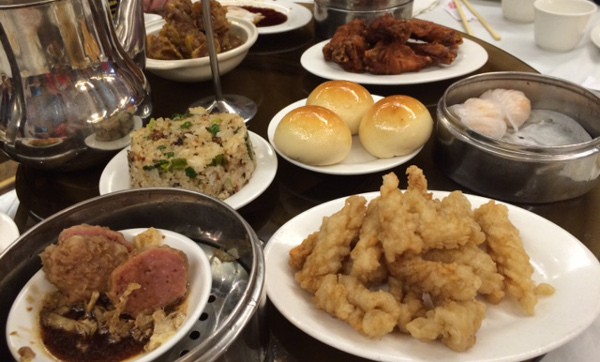 The outside of the restaurant is very heavily decorated Chinese style and the inside doesn't disappoint either. The restaurant is huge, with a lot of fun décor to look at. Their bathroom were clean and well-equipped for babies. It feels very kid-friendly in the sense that it was filled with families and children of all ages. The round tables are perfect for talking and sharing and that is what Dim Sum is all about.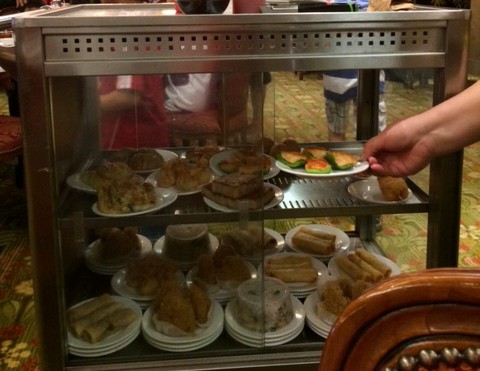 Once you sit at the table, there is no waiting! The little carts come by with different food, and you show what you would like. One of our friend used to drive one of these little carts when she was young so she was our expert.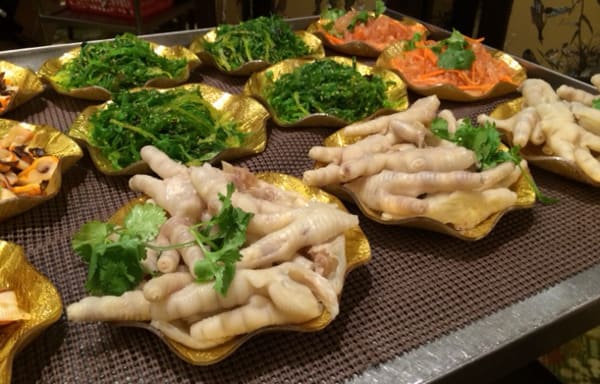 We were a table of 10, comfortably seated around one round table with a big Lazy Susan's in the middle. There is a normal buffet station along one walk where you can choose some more traditional fares, green beans, fried shrimps… As you order your plates, the waiter stamps a sheet of paper with numbers and prices. It can be a bit confusing and you might want to check the bill every once in a while because all those tiny plates add up!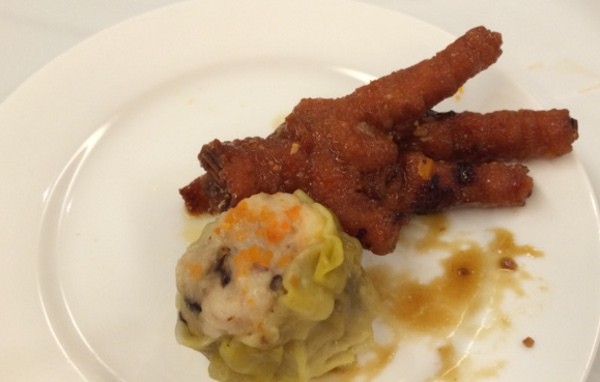 We loved everything – well almost everything! Our friend got us a plate of Chicken feet, fried ones. She ate one but I could not do it and my husband tried only one finger! Even as I am writing this, I can't believe he did it! We had dumplings, fried and steamed, shrimps in noodle, sticky rice (that was particularly delicious), sticky buns… Our son loved ordering from the cart and wondering what everything was!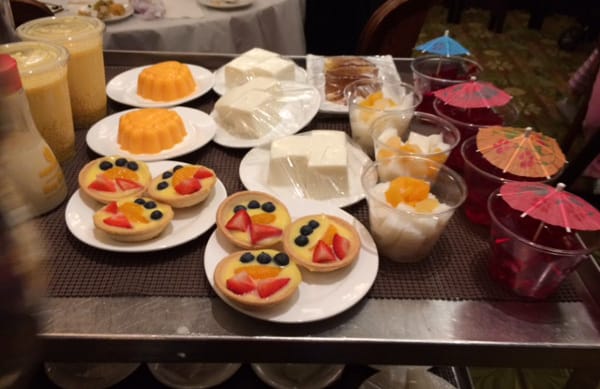 What our 4 kids had their eyes on during lunch was the dessert cart with Jello's cups topped with a paper umbrella! What a great way to finish lunch!
I really loved sharing and choosing different plates, while enjoying good food and great tea too! So if you and your family feel adventurous and hungry, Dim Sum at Fung's Kitchen is the place for you!
See you next week for another culinary adventure!