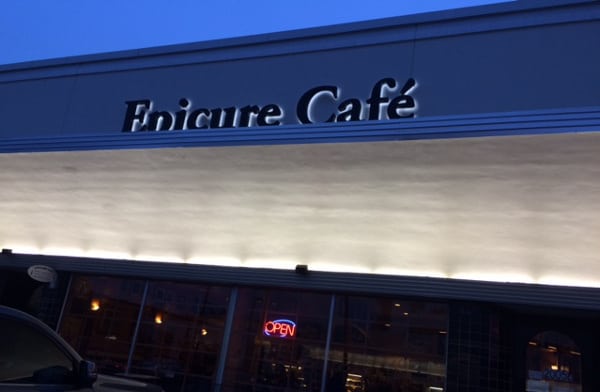 Location:
2005 West Gray C. Houston TX 77098
Age Appropriate:
 All Ages
Price:
 $-$$
Hi, I'm Juliette! My husband, my 7-year-old and I love going out to eat and we are sharing our restaurant finds with you.
I hope you all had a great Halloween! We are heading into the busy season and we have a great place for you to enjoy good food and unwind: Epicure Café on West Gray. It is a great place to eat and then you can shop all the great stores along West Gray.
Epicure Café has a charming front with small tables on the sidewalk and a welcoming dining room that feels casual and warm. They have great art on their walls and most importantly the most appetizing pastries and cakes displays in the back. Their bathroom is nice and spacious. You order at the counter and they serve you at your table. They even bring you some warm rolls as you wait for your order.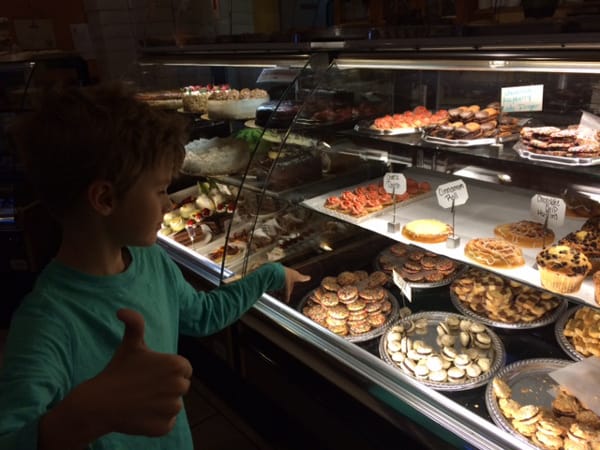 I have been here for breakfast, lunch and just for snacks but this week, we went for dinner and their menu is really appetizing. They have a nice and colorful kid menu – but our son is growing and felt so hungry he ordered from the main menu. His choice was the avocado, turkey and goat cheese croissant.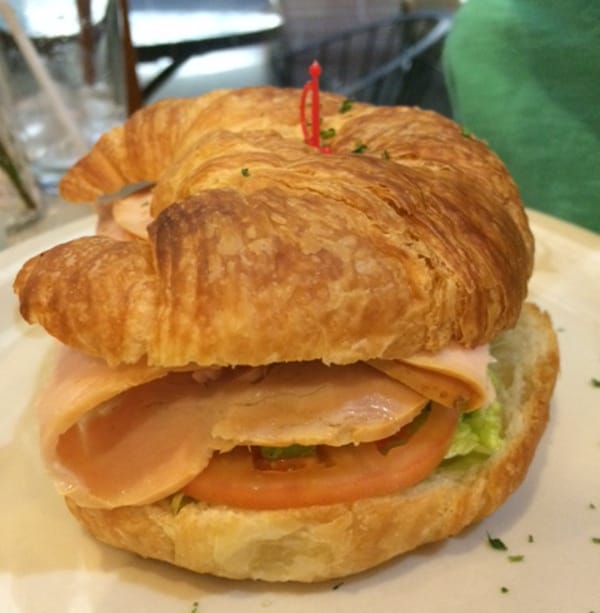 It looked very good and before he even took a bite, he noticed the little plastic sword holding his croissant together and a mini sword fight followed, of course! Life's little pleasures, right? I think it was really good since he ate the whole thing!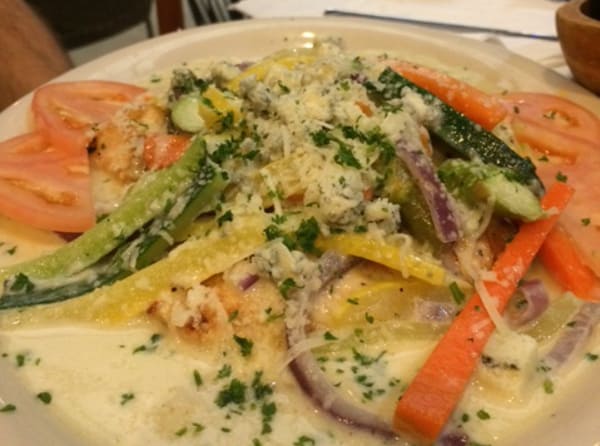 Their menu has many salads and sandwiches but also dinner plates. My husband ordered the Chicken and Gorgonzola plate served with a glass of wine. It had a lot of vegetable and a very creamy sauce that was a hit with him. The Gorgonzola was proportioned just right so as not to overtake the taste of the chicken. Soon, his plate was as clean as my son's!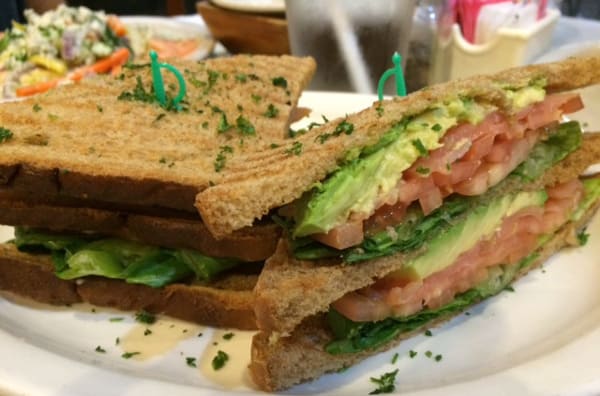 I ordered the Club Sandwich with Norwegian smoked salmon and avocado on wheat bread. It had tomato and lettuce too and the salmon was in every bite which was what I really wanted. The size was great and the avocado was ripe and delicious.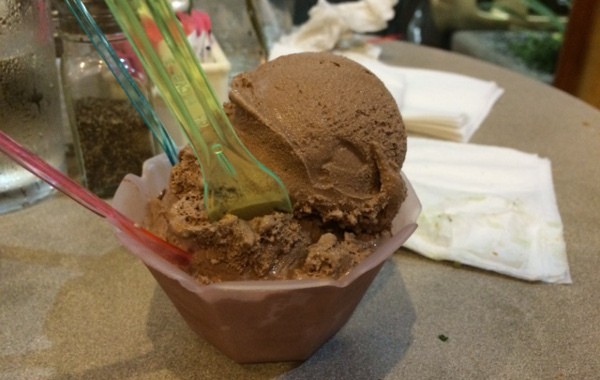 My husband and son were still hungry for dessert and opted for their homemade ice cream instead of pastries. Their fresh chocolate ice cream was a perfect way to finish a nice dinner.
I really enjoyed the quiet ambiance with classical music in the background –no television to distract- and if you sit by the windows you can watch the Christmas lights and the shoppers passing by. It is a really special place to slow down and remember to enjoy an Epicurean way of life!
See you next week for another culinary adventure!