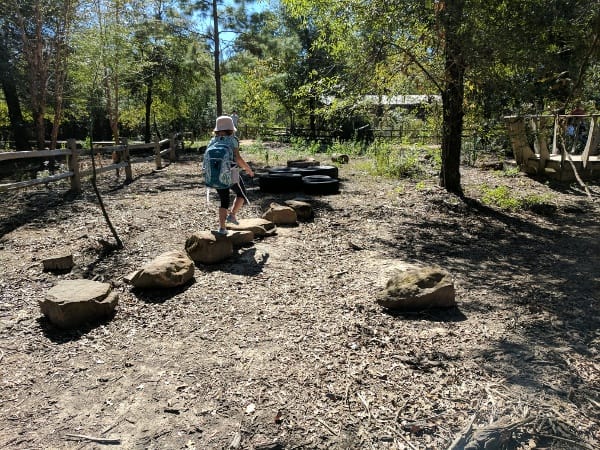 Address:
4501 Woodway Dr, Houston, TX 77024
Now that it's not boiling hot in Houston, we're getting back out to the urban trails! Most recently we went to the Houston Arboretum and Nature Center!
Right now the Arboretum is restoring the land on the northern portion, but there is still plenty of space open to hike and play... including in the nature playground!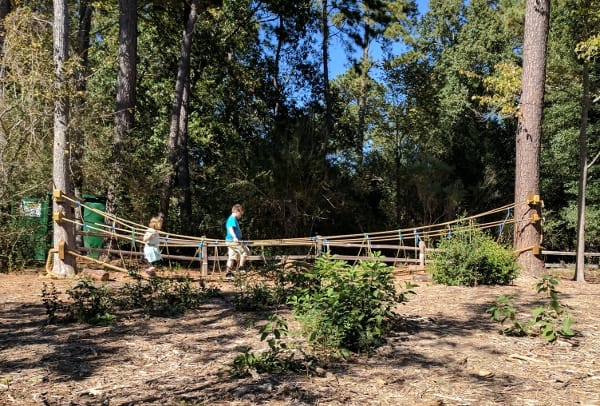 The play area has moved to the east of the Nature Center and parking lot... but still has the great elements that my kids love. There is a rope bridge, sandbox, tree stumps, rocks and blocks.
After we played we took off on the trails. There is an inner loop and and outer loop... with trails like spokes connecting them. It's kind of like a wagon wheel... except it's not round and wouldn't roll! See the map HERE.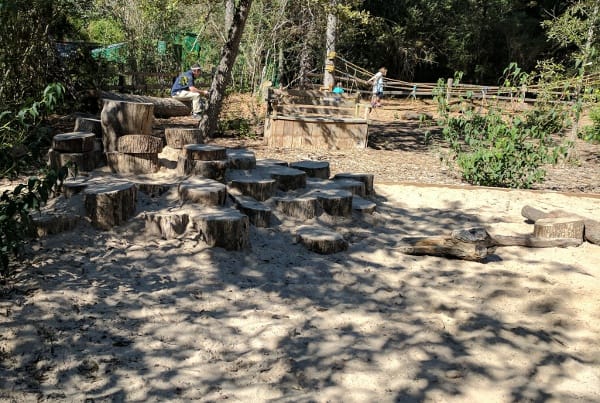 The trails were well maintained and flat. I had the baby in a carrier... but I could have used a jog stroller. We did the loops and some of the "spokes" and stopped at just about every bench for a water and snack break (because you can never have enough water or snacks).
To make the hike a little extra fun, we found some trees to cross a dry creek bed. (If you want a harder trail, where you have to climb over roots and ridges, try the Memorial Park trail next door.)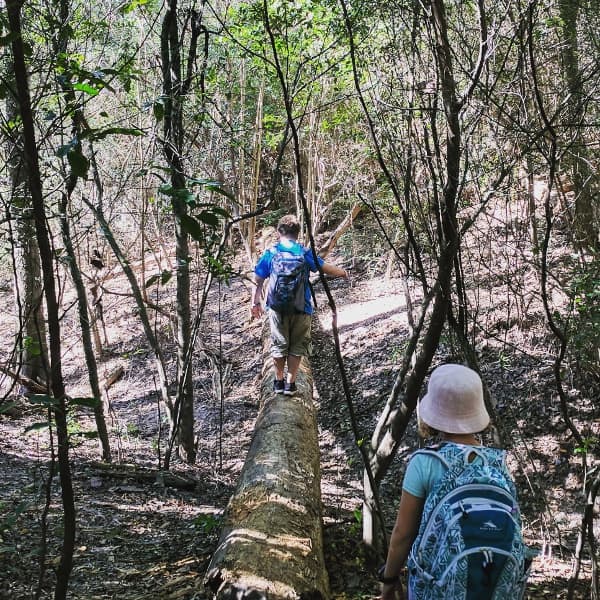 We saw a lot of families on the trails and we were not the only ones enjoying the nice weather. After making the loop and playing again at the playground, we went inside to the
Discovery Room
and the restrooms.
The Arboretum is free to visit and there is a free parking lot. On busy days, the parking lot will be full and you have to park at Memorial Park and walk over.
It was a great, cool, afternoon! Check out the pictures!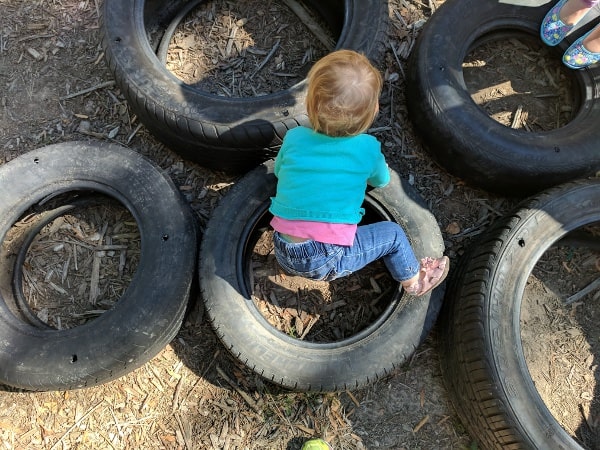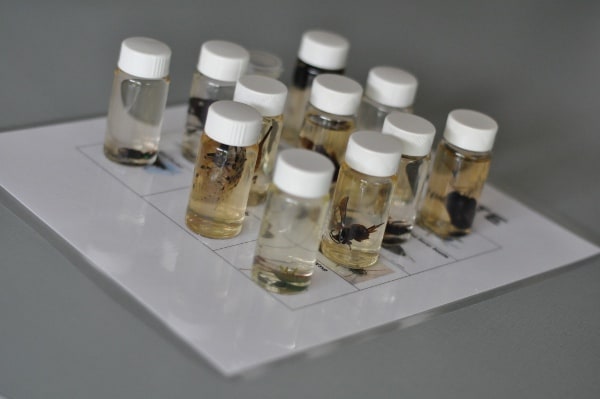 Find more Houston area parks: