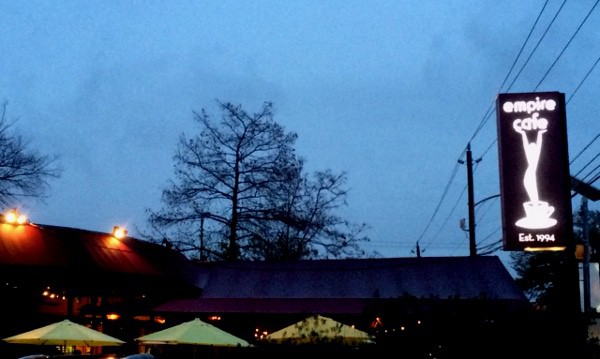 Location:
1732 Westheimer Road, Houston, TX 77098
Age Appropriate:
All ages
Price:
$-$$
Hi, I'm Juliette! My husband, my 7-year-old and I love going out to eat and we are sharing our restaurant finds with you.
Thank you to all of you for reading my end of the year list of family-friendly restaurants and for your comments. I really appreciate your inputs and ideas.
I hope that the grey and damp weather hasn't altered your mood and that your family will have a wonderful 2015. I know what can cheer you up: a new review (and sunshine…) and Empire Café is a wonderful restaurant for your whole family.
Jill has written about Montrose being such a great neighborhood for families and Empire Café on Westheimer is in the middle of it. It has a very nice patio, shaded and large and a very casual and welcoming atmosphere. The building has a curvy wall with windows and a large counter with mouthwatering cakes. There is another small dining room in the back decorated in warm hues and nice paintings. The staff is friendly and helpful and their bathroom is really nice, with a lot of space.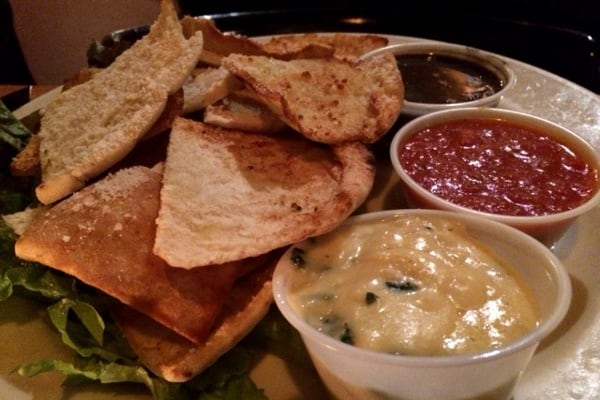 The menu offers pizza, pasta and sandwiches and a wonderful appetizer: dips of the world ($6.50) with black bean, marinara and spinach and artichoke dips served with warm pitas. It was as good as it sounds!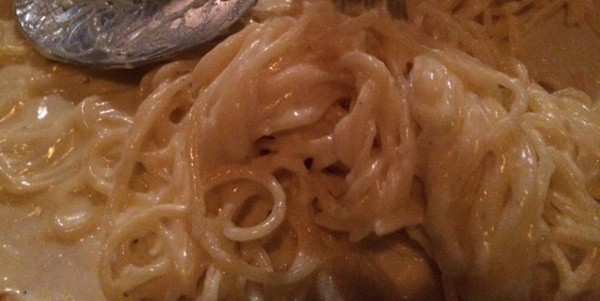 They have a nice kid menu (they also serve breakfast and that menu looked great too.) My son chose to make his own pasta: angel hair with alfredo sauce and a cup of fruits. He ate it all, what more can I say?!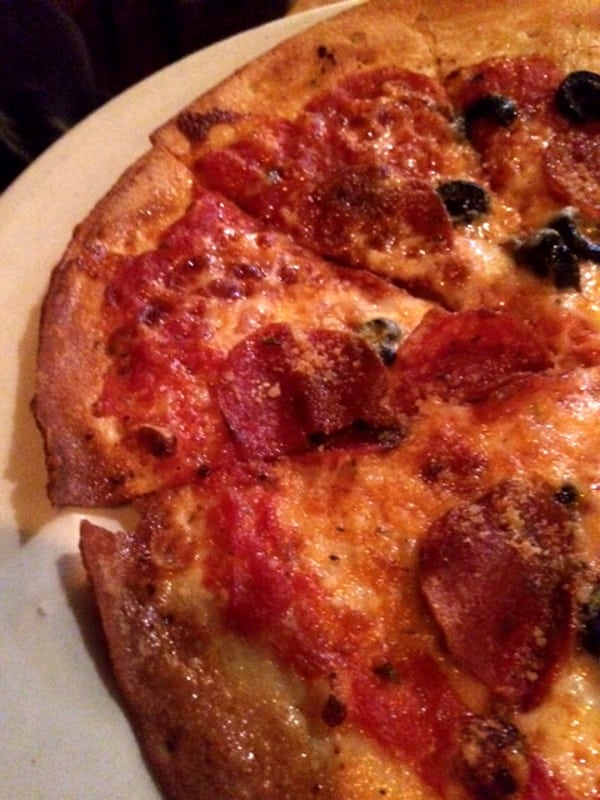 My husband ordered an Americano pizza, with sausage, black olives, pepperoni and bell peppers. It filled his plate and the crust was delicious (fresh and crunchy). It was a success and the ingredients were just right.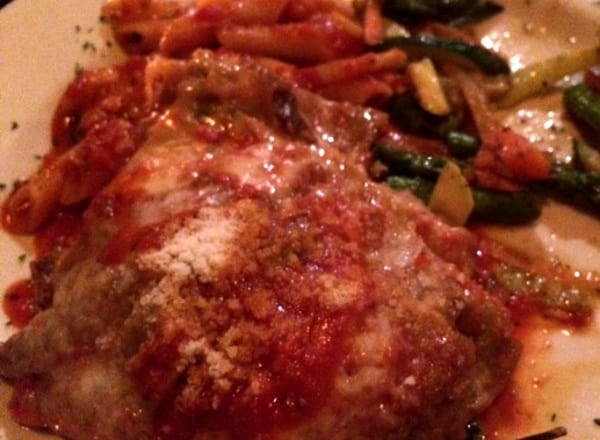 I chose the Eggplant Parmesan dinner. I never think of baking these at home but I always appreciate them when they are offered and these were delicious. The flavors mixed well and it was tangy and sweet and perfectly paired with a crunchy bread slice. The plate came with pasta and roasted vegetable.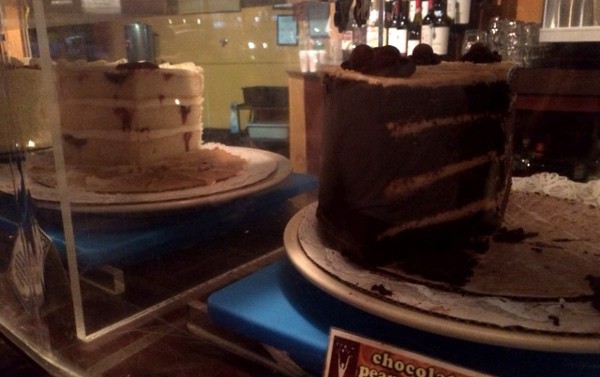 The warmth inside and delicious food made us forget the cold and rainy weather and we can't wait to go back in pretty weather to enjoy their patio.
Our 2015 resolution as a family is to take pictures BEFORE we eat… to avoid half plate pictures and other reconstructed dishes!!! We will be better in 2015 I promise!
See you next week for another culinary adventure!