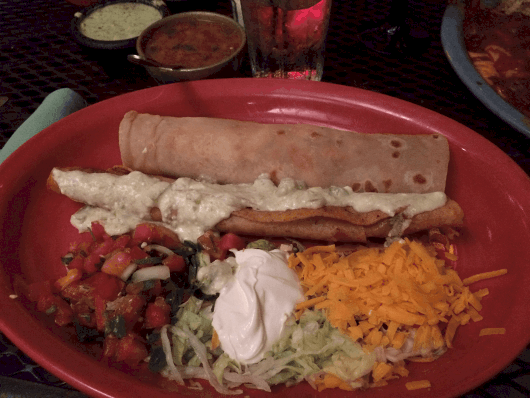 With family visiting us from out of state, we had to choose a Tex-Mex restaurant! There are so many good ones in Houston, it is hard to choose! We have already reviewed
Lupe Tortilla
,
El Real
and even
Torchy's Tacos
... this week we went with a classic:
El Tiempo
. They have several locations and we chose the one on Montrose. It was our first time there and we loved it.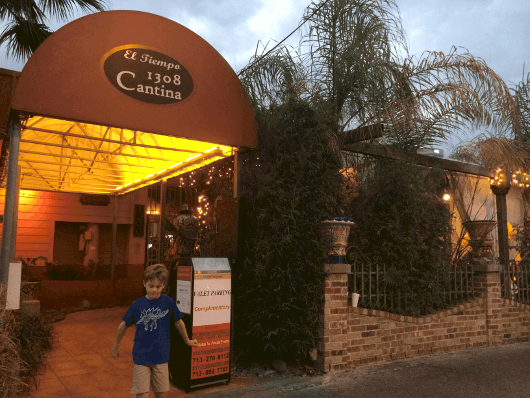 They have a patio in front and a small one in the back that feels very secluded and private. The long dining room is wonderful: the lightning is soft, the color scheme is all earth tones and they have little arches along a wall with lots of little booths.
At the front, they have a bar area with beautiful beams on the ceiling. Even with every table taken, the noise level in the restaurant was not too loud. Their bathroom is well equipped for children.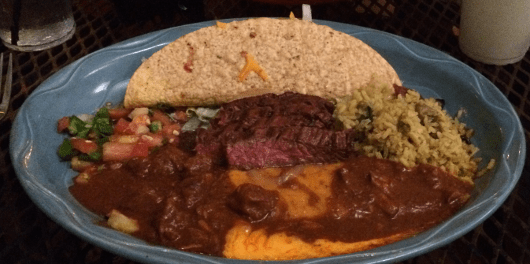 We decided to eat outside since it was warm this weekend (even though it is very cold and raining as I am writing this!). The front patio was busy too but we got a nice table without a wait!
I have to give big kuddos to our wonderfully patient and efficient waiter, Roberto. He zigzagged through the tables like a slalomer and was present for us without being overbearring.
As busy as it was, service was quick and the order for our table of 5 was the right on and we even got the check with dessert so we could leave a bit sooner since my son was falling asleep.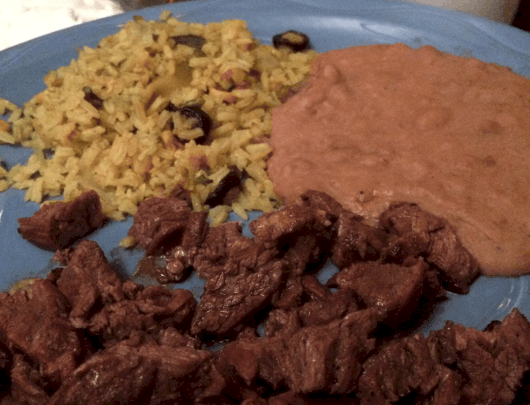 Fresh chips and salsas were served right away and refilled when necessary. We decided to try their plates rather than the fajitas and we were not disappointed! We ordered the Escaramusa and the Las Vegas plates. They were fresh, delicious and succulent.
My son, who had his own kid menu, ordered the beef fajitas and ate 3 full fajitas! The margaritas were also great and this time we saved room for dessert: their tres leches was beautiful and tasty.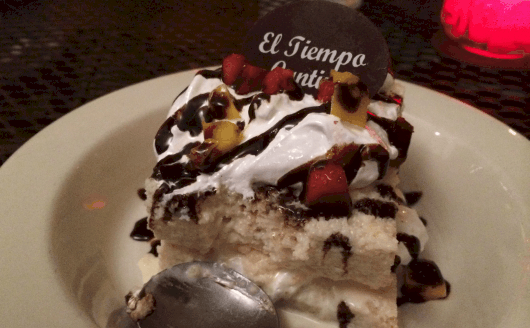 We left El Tiempo satisfied and happy from the atmosphere to the service to the food, everything was perfect for us. We highly recommend it for your next family outing, you will leave with a smile on your face!
See you next week for another culinary adventure!