Location: 500 Westheimer Rd, Houston TX 77006
Age Appropriate: All ages!
Price: $-$$
Hi, I'm Juliette! My husband, my 6-year-old and I love going out to eat and we are sharing our restaurant finds with you.
This week's pick is a good symbol of what our summer feels like: the Sweet Life or as they say in Italian: Dolce Vita - Authentic Neapolitan Pizzeria Enoteca. It is located on Westheimer just east of Montrose.
I remember when it opened a few years ago now, one of my friend fell in love with their pizza and mostly with their oven! It is an actual wood-burning oven imported from Italia. What it means is that your pizza is going to be delicious, thin crusted and it will come quickly! Always a plus with children or if you want to enjoy a first-class meal in a short time. And since we wanted to catch the Frozen sing-along at Miller Outdoor theater, (with a few other thousands people!) it was perfect for us!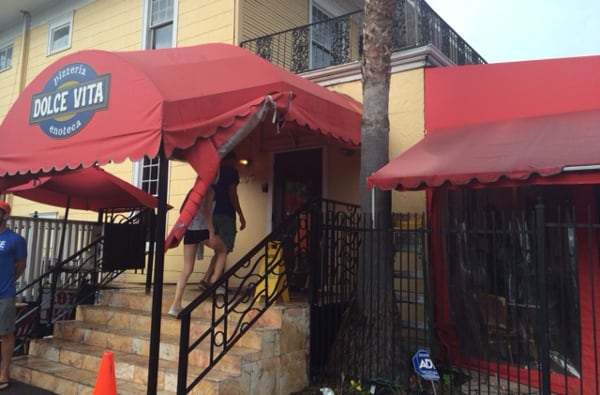 They offer valet parking so you don't have to worry about where to park on busy Westheimer. The decor is old world charming with wooden floors and earthy color scheme and a nice covered patio that makes eating al fresco ideal in the summer and winter. We appreciated the effort of the staff who wore soccer jerseys of countries playing in the World Cup. Their bathroom was clean and spacious.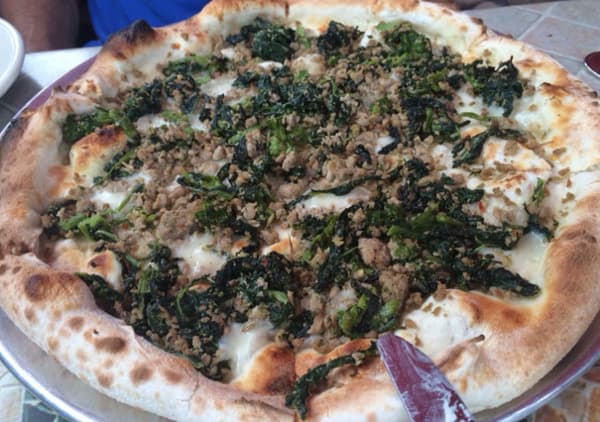 The chef has created a wonderful menu of specialty pizzas but you might want to check out their antipasti. They have cured meats and cheeses that are delicious. We went straight to the pizza menu though: my husband picked the pizza Salsiccia E Friarielli (sausage, rapini and pecorino cheese). It was everything he wished for!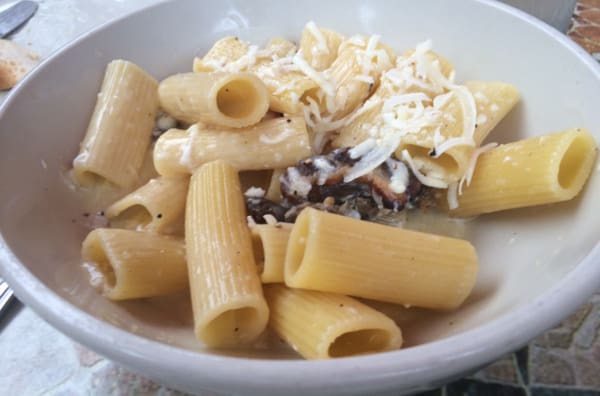 I chose the Rigatoni alla Carbonara to test their pasta and I was not disappointed. They were perfectly al dente and the sauce was creamy but not heavy. My son and a friend shared a pizza: Proscuitto E Rucola (cured ham, mozzarella and arugula) and they both loved it.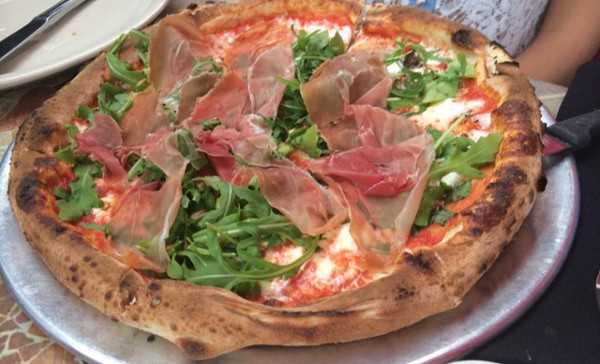 I really love how satisfying but light I feel after eating there and the quality of the ingredients is a huge part of the deliciousness of Dolce Vita; the talent and creativity of the chef and the caring staff does the rest.
We enjoy Dolce Vita Authentic Neapolitan pizzeria enoteca as it feels authentic, casual and very delectable...and as you noticed we haven't tried their desserts so there is more to discover!
See you next week for another culinary adventure!