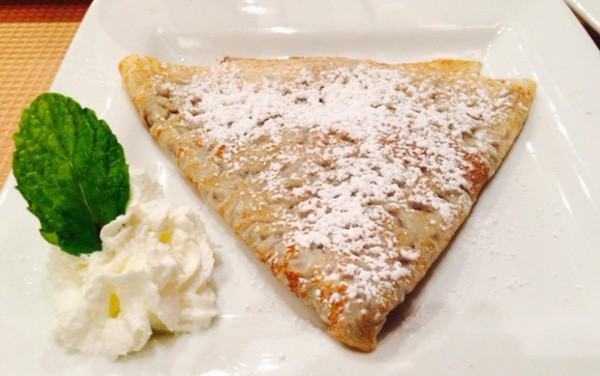 Location:
5555 Washington Ave, Houston TX 77007
Age Appropriate:
all ages
Price:
$-$$
Hi, I'm Juliette! My husband, my 7-year-old and I love going out to eat and we are sharing our restaurant finds with you.
I am really happy about this week's review because I have loved Coco Crepes for a long time in their midtown location but it was not quite 100% kid-friendly since the outside tables are just on the sidewalk. Fortunately for us, they opened a bigger new restaurant on Washington Avenue last August! (They also have a couple other locations West and North of town.)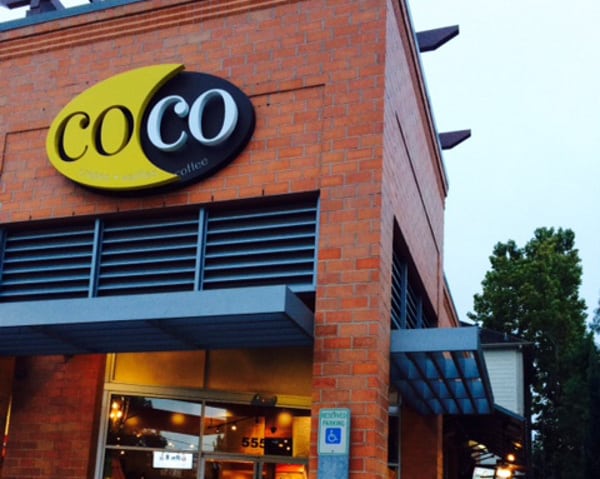 We love crepes in our family, after all it is our second crepe restaurant review (
Sweet Paris
in Rice Village) and with the cold coming in it just felt like the right place to go.
The restaurant feels spacious and clean with the open kitchen in the back. Best of all, it has a side patio covered and with a gate. The booths along the wall felt very comfortable and had nice pillows to lean on. There is an amazing wood table at the back of the restaurant that would welcome a large group. Their bathrooms are clean and nice.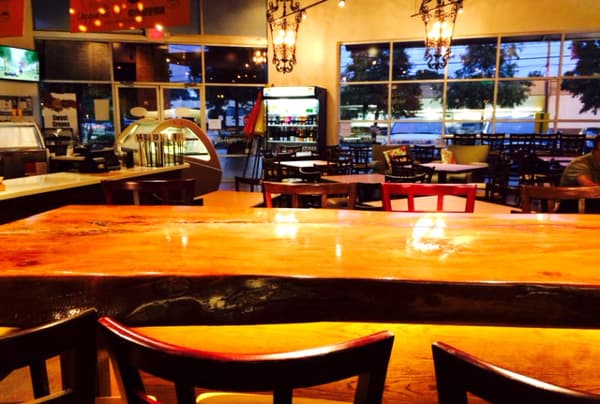 You order as you walk in and they bring your crepes to your table. Should you not feel like crepes, they also offer paninis, soups and salads.
My son chose the turkey and cheddar one, my husband the breakfast crepe with chicken instead of sausage and I ordered the smoked salmon crepe.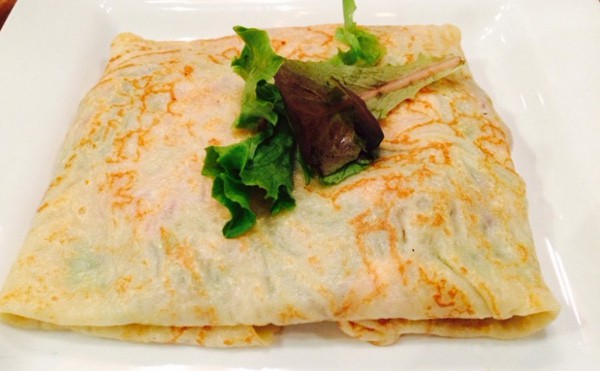 The prices vary between $6.50 and $7.95. Our picture shows a beautifully folded crepe and, trust us, the filling was as delicious as the outside .
My crepe, for instance, had smoked salmon, cream cheese and greens with some capers and onions but the amount of each was perfect so that one ingredient would not overwhelm the other ones.
My son enjoyed his crepe, a nice dressing was added to the cheddar and turkey to make it more moist and light. My husband enjoyed his crepe too and appreciated how filling it was.
My son didn't finish his crepe because he had his eyes on dessert! They offer sherbet and ice creams and crepes of course. My son made his own: Nutella, crème brulee and whipped cream! (Ah! to be 7 again and not worry about the calories!) I had to try it too, so I could write about how delicious it was!
Coco Crepes is a wonderful addition to the Memorial Park area and I loved how fast and delicious it was. It is a great place to linger with family and friends, enjoying great food and drinks.
See you next week for another culinary adventure!