Address:  6605 S. Main Street, Houston, TX 77030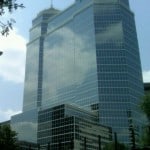 Cost:  Reasonable
Appropriate Age:  Any age
Our Review:  Cliff's Grill is a casual restaurant that offers burgers, sandwiches, and "Mediterranean Delights". This odd combination had me curious so I purchased the Google Offer when it was available. Then, as soon as I bought it, I was wondering when I would ever go to the Medical Center to use it. And where the heck was I going to park?

This week the voucher was about to expire, so I took a few deep breaths and headed over to Main Street, just south of Rice. After circling one time and passing several parking garages, I was pleased to find free street parking just one block away. If you are looking for this, from Main Street, turn north(ish) on Dryden and drive towards Rice. There is free street parking (but no parking during rush hour).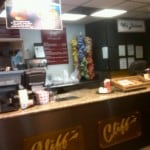 With parking done, I was prepared to fully enjoy my lunch at Cliffs Grill. It was a weekday at noon and Cliff''s Grill was busy with Med Center workers and patients. Still, we were able to walk right up to the counter and order our lunch. I had read a lot of reviews about the great burgers, but I was still thinking about the  "Mediterranean Delights".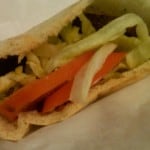 I ordered the Falafel Sandwich ($4.95) and Gyro Sandwich ($5.95). I also had the Google Offer for $10 (which I had purchased for $5), making the lunch very reasonable. The food was ready in about 5 minutes.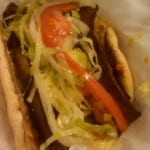 The Falafel was to be for me, but Brooke stole it. I had one delicious bite before it disappeared. Brooke told me it was good. I also got a couple bites of the gyro and it was good. The Mediterranean experience was not as good as at La Fendee, but then again, there is no La Fendee in the Medical Center.
The restaurant is casual without a heck of a lot of character, but the people were friendly and the food was good. And I'm told that there are some of the best burgers in Houston at Cliff's Grill. Now that I know where to park, I'd be happy to go back!
&nbps;