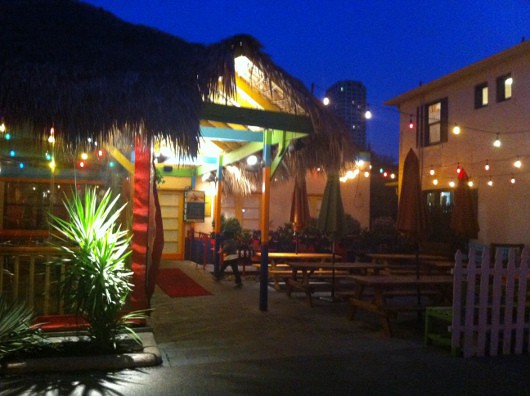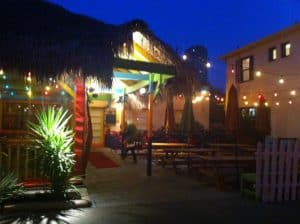 Address: 2706 Westheimer
Age Appropriate: All ages
Price: $-$$
Hi, I'm Juliette. My husband, my 6-year-old son and I love going out to eat and we are sharing our restaurant finds with you.
This weekend, my husband was really under the weather and missed our weekly outing. My son and I decided to try a new Tex-Mex for us: Chuy's.

It was really cold, rainy and dreary, but once we got there we cheered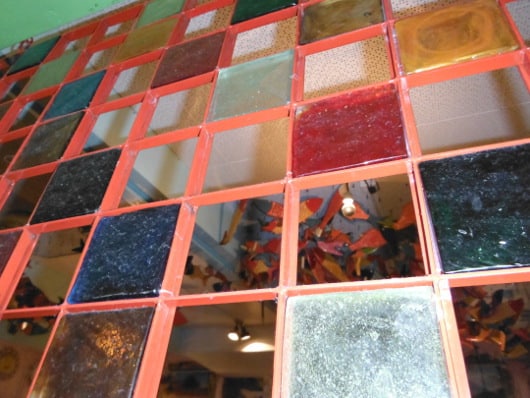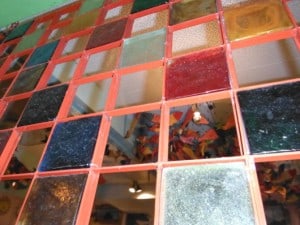 up immediately. I love the outdoor patio, the lights and the decor are incredible incredible!
It is kitsch, wildly unique and everywhere you look there are fun details, from a school of fish hanging from the ceiling to a false fireplace to the Elvis Presley nook!!!
We got lucky and sat surrounded by pictures of the King and had a fun pink light over us which gave us and our food a special glow (as the pictures of our dinner can attest)!
Their bathroom keeps with the fun relaxed atmosphere and they are clean and ready for babies. The casual vibe is perfect for families.
Their food has to match the whimsy of their decor and it was a good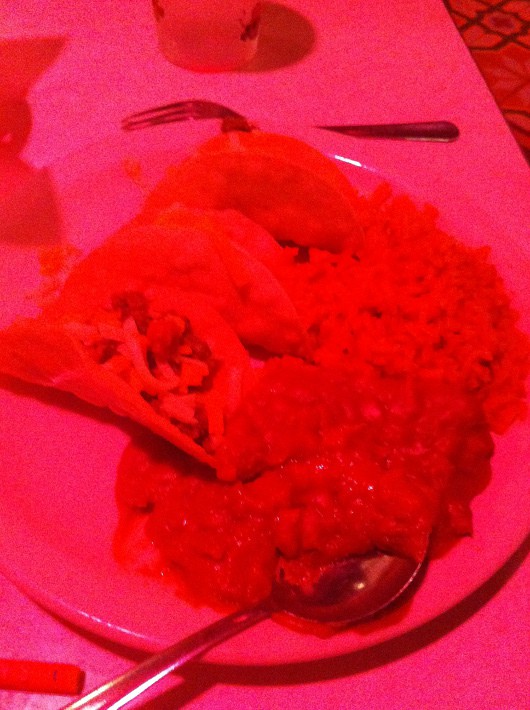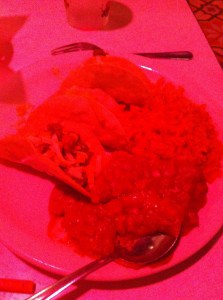 surprise for me. We loved their chips and sauces, their salsa felt really fresh. I ordered one of their specialties: chicken enchilada and my son picked from the kid menu: 3 mini tacos with rice and refried beans ($4.50).
We loved it, it was not greasy and the sauce was wonderful, not too spicy. The 3 tacos were no match for my hungry boy and we even had a bit of room for dessert!
We tried their tres leches, you could easily share it between 4 people! It was delicious, moist and soft and as much as we wanted to, we could not eat everything but we highly recommend it.
Actually, I can't wait to go back on a nicer day and eat on the patio. I really enjoyed the atmosphere and the food, what more can we ask for? I hope you will share our love for fine Tex-Mex at Chuy's!
Happy Thanksgiving to all and we will be back next week with a new culinary adventure!