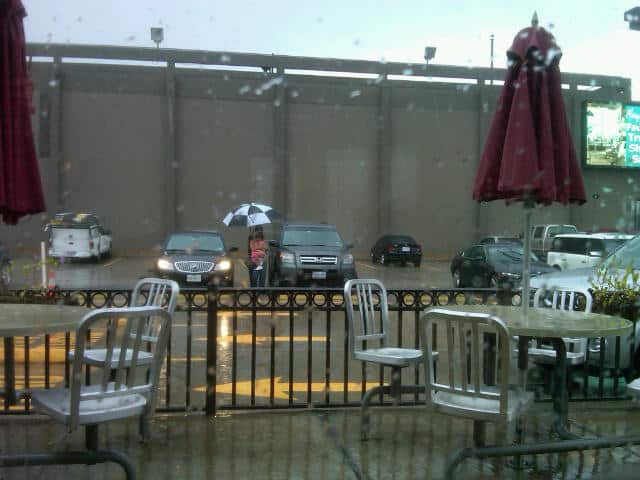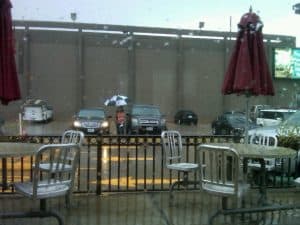 For James's birthday, he told me he wanted to go to Chick-Fil-A. (Okay, okay, his mom survived his first year and she wanted to go to Chick-Fil-A.)
I am consistently impressed by Chick-Fil-A's customer service and the courteous staff. I never grow tired of the employees saying, "My pleasure", when I say, "Thank you". And I think it is awesome that they walk over to the play area and offer to refill my drink while I watch my kids.
Today we were at the location at Kirby and 59. While inside, it began to pour. Can you believe that a Chick-Fil-A employee got out the umbrella and was escorting patrons to and from their cars?
Well done Chick-Fil-A!