Update:  Catfish Station has moved!
Catfish Station
9522 Huffmeister #500
Houston, Texas 77095
Phone: 832-427-6380
Website: http://catfishstation.com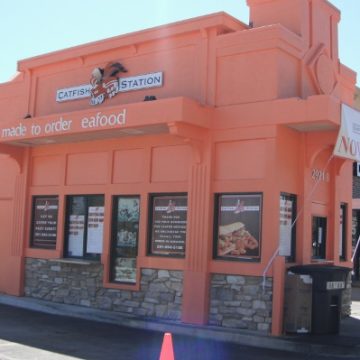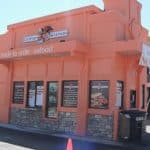 This new restaurant on 1960, near 290, usually has a line of cars wrapped around the parking lot. When we were in the area on a Sunday afternoon, and saw there was no line, we decided that we had to check it out.
Catfish Station is a tiny little drive through with only a kitchen inside. You order at the window, pay and pull around for your food. They advertise that the hand battered, freshly cooked fish will be ready in 12 to 15 minutes.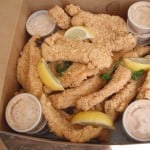 The kids and I pulled up to the window and were greeted by a very outgoing young man. He was very friendly and had me hooked on Catfish Station right away. He offered us a gumbo sample and answered all of our questions about the menu.
We were going to order several Catfish Snack Baskets, with 3 catfish pieces, fries and hushpuppy for $4.99, but the young man suggested the catfish by the pound.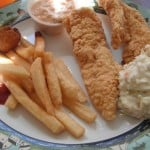 Catfish is $12.99/lb and includes homemade tarter sauce and a large side. We ordered 2 pounds (to share with 6 people), fries and coleslaw. The server threw in another order or fries and hushpuppies.
We pulled around, and in 15 minutes, a mountain of food was walked out to our car. We drove the food home and had a feast. It was all fantastic, but my favorite was the hushpuppies and I don't even like hushpuppies! Just don't send me the nutritional information please. I'd rather not know.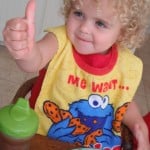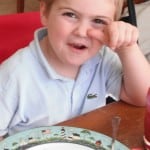 The kids ate and ate, but we hardly made a dent in the 2 pounds of fish. We wrapped it up and ate it for days... which was no problem for us. Catfish Stations is really good!