Post Sponsored by Villa Sport
December 18, 2017 Update: The Cypress facility was temporarily closed after Hurricane Harvey swept through the Houston area in August, after just one month of operation. During the closure, VillaSport completed the renovation of its state-of-the-art facility and the club is now completely renovated and ready to welcome back current and prospective members.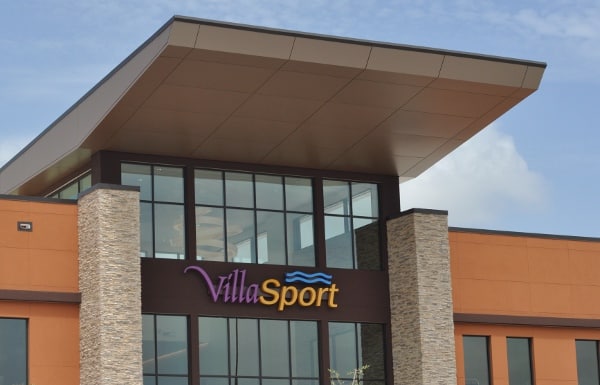 Address:
12951 Barker Cypress Road, Cypress, TX 77429
Cypress has a brand new family friendly sports club, VillaSport Athletic Club & Spa Cypress!
But let me be candid… when VillaSport invited me out, I wondered why I would join this club when I have a local rec enter.  So, as I toured the facility, I asked the staff just this question.
To answer, they showed me the 2 indoor and 2 outdoor pools, the giant slides, water monkey bars and water features. And then they showed me the kids club with spots for tiny kids and big kids and even a dedicated ball court for the kids. And then they showed me the fitness centers, exercise rooms, nail salon and spa.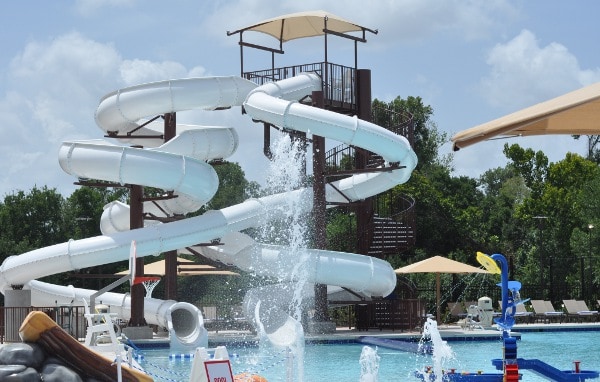 But what I liked the very best was when they showed me the big family locker room.
Kids under 13 and their parents can go in together, change in the dedicated rooms (each with a baby changing table), sit in the family lounge, nurse in the mom room… and I don't have to worry about sending my boys though a women's locker room… or worse, a men's locker room with absolutely no supervision.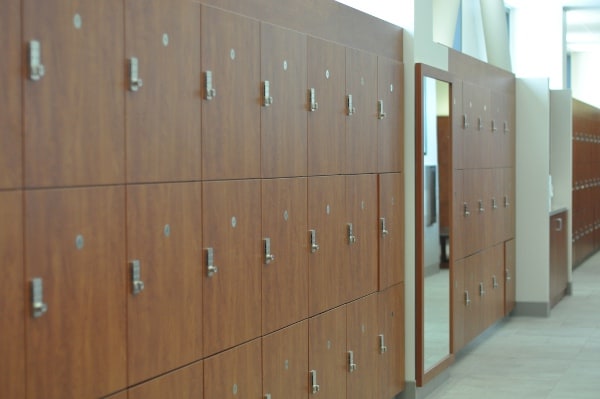 The tour guide also told me that if you are looking for clean, family friendly facilities with a staff that is dedicated to making your experience great,
VillaSport Cypress
is the place to be. And in my own opinion, this club is much more family focused than some others around Houston.
Take a look at the pictures, and if you are looking for a place for fitness, family and community, check out the new VillaSport Athletic Club & Spa Cypress!