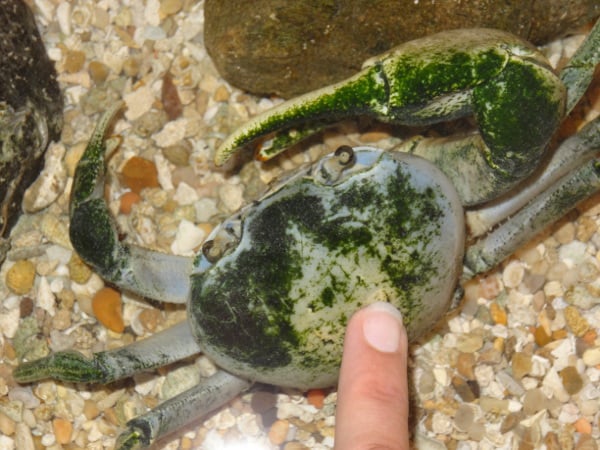 Sea Center Texas:
300 Medical Drive, Lake Jackson, Texas
Surfside Beach:
3312 Bluewater Hwy, Surfside, Texas
This week we traveled south down 288 to visit Sea Center Texas. Texas Parks and Wildlife Department operates three fish hatcheries, but Sea Center Texas is the only one visitors are allowed to tour! We reserved our tour spot by calling the number on this page.
We arrived at the Sea Center about 45 minutes before our tour and were able to go through the visitor center during that time. The first things that grabbed our attention were the large stuffed fish hanging on the walls. Those things are huge! Each has a nameplate beside it, so we were able to identify them. I didn't need to read the plate to know what the hammerhead shark was, but I didn't know how massive they were!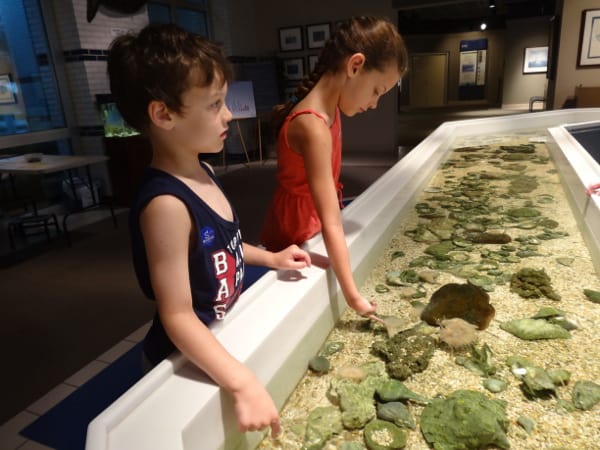 Immediately after that the kids had to go check out the touch tank. Here they were able to touch live hermit crabs, anemones, and a few other kinds of crabs! There were even small fish flitting around in the water and a volunteer was available to answer any questions we had about the animals in the tank. This was definitely our favorite part of the visitor center.
Across the room from the touch tank was an area where the kids could make rubbings of eight different sea creatures. The plastic forms had raised ridges, so the kids were able to place sheets of paper over them and rub crayons along the paper to create the impression.
[Read more…] about Beyond the Beltway: Sea Center Texas and Surfside Beach