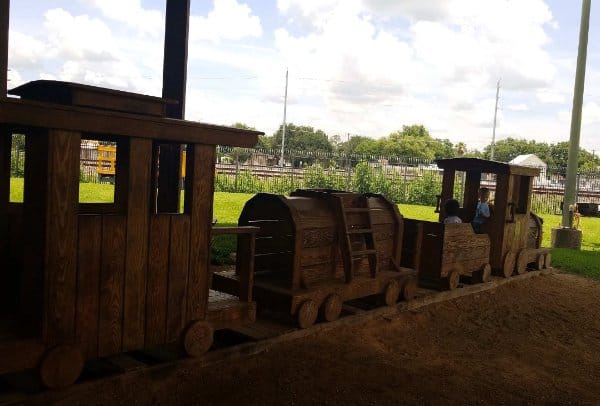 Address:
Ol' RailRoad Cafe, 819 2nd St, Rosenberg, TX 77471 & Rosenberg Railroad Museum, 2521, 1921 Avenue F, Rosenberg, TX 77471
From Houston mom, Felicia:
I had heard about the train museum in Rosenberg for ages but my older girls are past the age of visiting a train museum. With those party poopers off at summer camp and my husband working a half day this past Friday, we decided to seize the day and make our way to Rosenberg to explore with the little boys.
When we entered the quaint, sweet town we made our way over to the Ol' Railroad Cafe. The Yelp reviews looked decent but since I was not familiar with the city, I wasn't sure what to expect.
Walking down the street from the car, I almost felt as though I had been transported to the movie Fried Green Tomatoes. From where I parked, I could see that the city has several antique stores, a soda shop, a snow cone stand and cafes that add to the city's charm.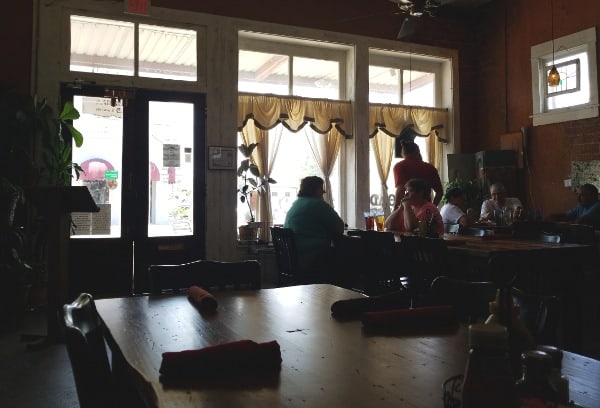 We walked into
Ol' Railraod Cafe
and we were immediately greeted and seated, Seating is limited…there are only about eight four person tables and three ten person tables. There is also a small counter that you can be served at.
I looked over the menu and kid's menu was pretty basic with grilled cheese, chicken tenders and small burgers. The adult menu was pretty amazing. Grilled tuna was an option as well as a variety of salads, burgers and desserts.
We put our order in quickly. I decided on the grilled tuna on a wheat hoagie and my spouse decided on the Hobo Burger. The boys went with a grilled cheese and chicken tenders. I took the boys out for a walk to window shop as we waited for our food and the community was super friendly. Almost everyone took time to wave and smile to the little ones.
By the time that we had made our way three shops down, my husband let me know that the kid's meals were out. WHAAAT?!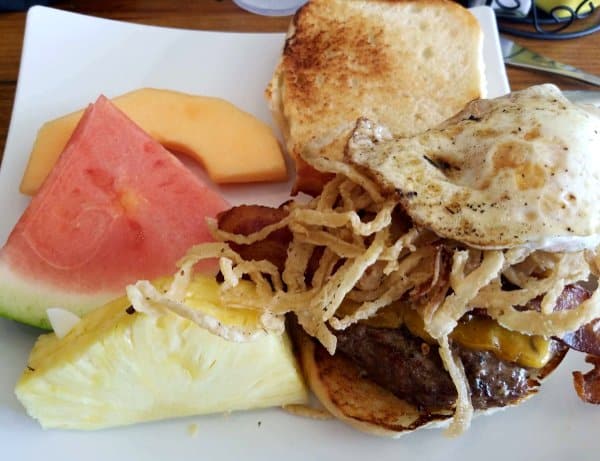 We headed back in and true to his word, their meals were ready and they smelled delicious. I was impressed.
Ten minutes later, our food was out and I was pleased to see that the quality and presentation was remarkable. I ordered a fruit salad and was expecting a mushy bowl of strawberries, pineapple and blueberries, instead I received two slices of melon, two slices of watermelon and two slices of delicious pineapple. the tuna was grilled to perfection. My husband enjoyed the Hobo Burger and the burger portion, from what I could see, was large. It must of been delicious. He ate the entire thing.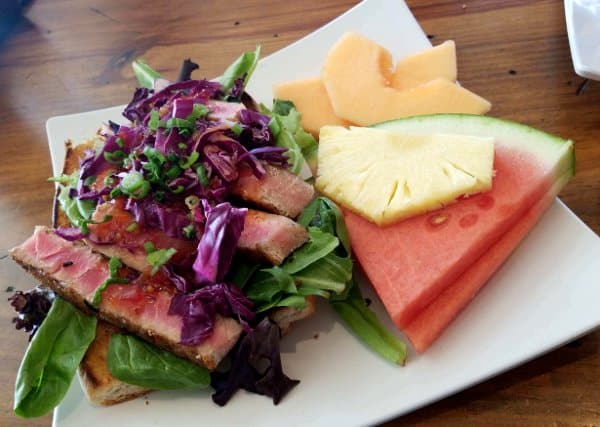 [Read more…]

about Rosenberg Railroad Museum and Ol' Railroad Cafe!