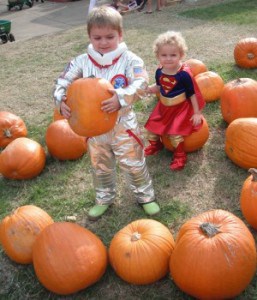 The St. Luke's Pumpkin Patch opened on October 2, but we just remembered it today. I'm sure glad we did, because the big kids thought it was fun to hunt for the best pumpkin and take the wagon to the car.
The pumpkin patch will be open through October 31 with a new shipment arriving on October 25. Hours of operation are 11-7 weekdays, 10-6 Saturdays and 9-6 Sundays. Pumpkins are priced by size, and Joe is holding a $8 pumpkin. A portion of all proceeds benefits St. Luke's Pure Sound's tour fund this December to Cuba.
St. Luke's Church is located on Westheimer at Edloe.